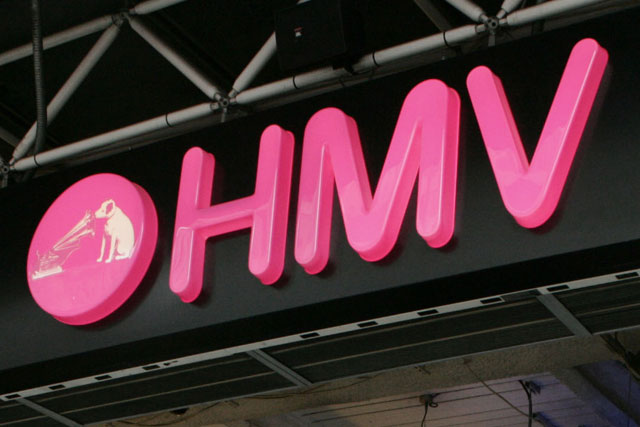 The music retailer is adapting its strategy to put a greater emphasis on technology and has already been trialling Fast Forward stores, which are devoting an increasing amount of store space to technology.
HMV is trialling its first Techshop in the One New Change mall near St Paul's, London.
The store is on a short-term lease and there are plans to open a second site before Christmas.
An HMV spokesman says the short term lease will run into 2012 "with the option to extend" and says the second trial store will also launch in London with the site yet to be confirmed.
If the stores are successful, HMV says it will roll-out the format more extensively under the HMV Techshop banner.
News of the techshops come a week after Best Buy announced it would close its 11 branded megastores after running up huge losses.
HMV's trial Fast Forward stores have met with success, according to a trading update on 9 September.
Simon Fox, HMV Group chief executive, said: "In technology, like for like sales in our initial six 'Fast Forward' stores have continued to grow by over 100%, and during the first quarter we have been preparing our enhanced technology offer, the benefit of which is not included in our first quarter.
"The roll-out of these space changes to the majority of the 150 stores takes place during September, and is on track to be completed at the beginning of October."
However, the initial success of the new store format comes against a background of plunging sales for the group, with like-for-like sales down 15.1% for the quarter ending 3 September.
HMV is also focusing on online in an attempt to turnaround declining sales and poached Asda digital chief Mark Hodgkinson for the role of marketing and e-commerce director in order to drive the fightback.
Follow Matthew Chapman on Twitter at @mattchapmanUK