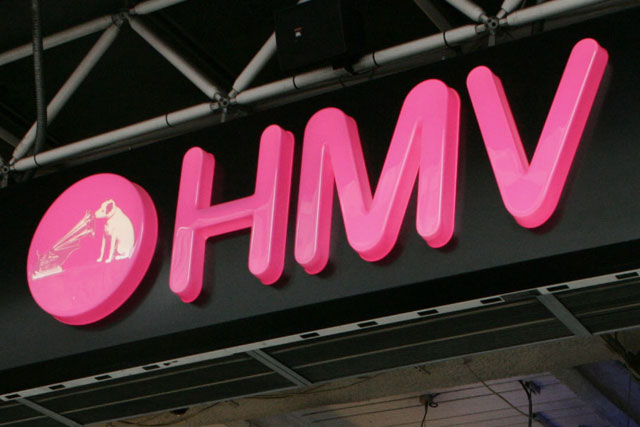 YES - NICK MERCER, COMMERCIAL DIRECTOR, EUROSTAR
While there is no doubt the music and entertainment sector has been dominated by the supermarkets and online operators such as iTunes and Amazon, there is still room for a quality high-street operator. HMV is a fantastic brand and has the support of music labels and film distributors which want to see a specialist retailer survive.
It is likely the portfolio will be rationalised with a focus on fewer, bigger, well-located stores. This provides an opportunity to adapt its proposition to make these social places to visit and showcase the excitement and fun of the products to stimulate impulse purchases.
People want to share and experience great videos and music together: HMV can make its stores the place they want to go to buy.
NO - SCOTT MORRISON, MARKETING AND COMMERCIAL DIRECTOR, UK AND IRELAND, DIESEL
No brand has a divine right to remain relevant any more than I have to buy Spangles at the newsagent. Relevance is earned - it's staying true to your roots but listening and being brave at the right time to make sure you still have a place in consumers' lives. HMV had become 70s Elvis, lurching across the stage, the audience wanting to remember a beautiful past yet perpetuating the painful present.
The same sentimental commentators who wept crocodile tears over the absence of pick'n'mix on the high street when Woolworths folded will lament HMV's demise - and then go straight to iTunes to download Now That's What I Call Music.
YES - TIM CURTIS, MULTICHANNEL RETAIL EXPERT (and former managing director, Lands End Europe)
There's enough brand equity left to make a rescue worthwhile, and with more than £1bn of sales, a third of the UK's physical music market and 170m store visits last year, there's a lot of business to rescue. The store portfolio and cost base must shrink, and margins will need further supplier support if HMV is to be competitive. The challenge is funding the recovery, in particular digital investment and store refits, while keeping enough customers and revenue.
To secure a long-term future, it must rediscover what makes it a destination and deliver it meaningfully and seamlessly through all channels.
YES - SARAH TODD, CHIEF EXECUTIVE, G2 JOSHUA
HMV still has a proposition that can be relevant, and still holds a place within consumers' hearts.
If it is to make the most of its second chance, it must begin to develop its marketing strategy based on a deep understanding of consumer behaviour and the points where the brand can connect with the consumer in a relevant way. Then, a revitalised business strategy can help it deliver an engaging brand experience with impact, to rebuild enduring relationships with shoppers.
Follow the debate online Can HMV come back from administration and build a long-term future?