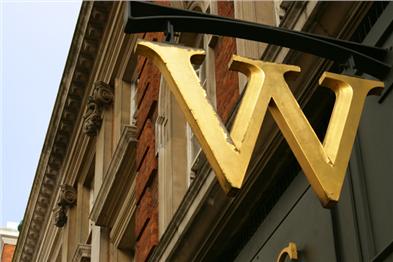 Mamut, who already had a 6% stake in HMV through his A&NN Capital Fund Management, appointed investment bank Credit Suisse at the start of February to advise him on options for the retailer.
The deal is pending shareholder approval, who will convene at a General Meeting in June.
The retailing group has been struggling to hide financial difficulties,
confirming to the city in March that it was "exploring strategic options"
after a series of job cuts and the closure of HMV stores.
Waterstone's is the last major bookseller on the high street and competition from supermarkets and online retailers such as Amazon and iTunes continue to erode sales.
Like-for-like sales at the book chain for the 12 months to the end of April were down 13.7% and its debts are estimated to be in the region of £130m.
Simon Fox, chief executive of HMV Group, said: "Having fully explored the options available to it, the Board believes that a sale of Waterstone's to Alexander Mamut provides a good new home for the business.
"We expect this deal to enable the group to achieve a reduction in the group's borrowing requirements, and, in turn, focus on plans for transforming the HMV Group into a broad-based entertainment business."
Waterstone's owns 296 bookstores and employs about 4,500 people in the UK and Canada, as well as five stores in Hong Kong and two in Singapore.
Tim Waterstone, who founded the Waterstone's book chain in the 1980s, was also believed to have been interested in buying the business back.