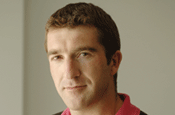 He will increase his involvement in day-to-day management of the business, as well as developing and delivering overall strategy for the agency. Hobbs will maintain his existing responsibilities heading Carat's six integrated communications groups and continue to report to managing director Neil Jones.
Hobbs said: "My new responsibilities fall into two areas: developing strategic business objectives for Carat alongside the senior team and setting the agency up in terms of internal organisation.
"My main role remains overseeing our six communications groups."
Jones said that Hobbs had been "integral" to Carat's recent success.
"Steve will be working closely with me and the rest of the senior team, ensuring Carat retains its competitive edge and continues to flourish long into the future," he said.
Hobbs was promoted from head of media to head of planning and integration when Carat was restructured into six business units in June 2006. The restructure was designed to offer clients a more integrated service, leaving Carat's heads of discipline without their own teams and free to build market leadership in individual areas.
Each of Carat's six teams unite digital, direct and consumer insight alongside the core services of communications planning and media buying. Aegis-owned Carat has won 12 new clients this year, taking its total UK billings to £110m.
Recent wins include the £215m pan-European media account for Johnson & Johnson, the £125m global media account for toy manufacturer Mattel and the £15m media account for Birds Eye, previously held by MindShare.
In April, Carat lost the £18m Royal Mail account to OMD UK after 10 years as the incumbent.
Previously, Hobbs worked at ITV sales house TSMS, before moving to Carat in 1995.
He was promoted to broadcast manager in 1997, gained a seat on the management board as broadcast director in 2002 and took on the role of head of media in 2005.
Carat and sister media agency Vizeum come under Aegis Media, which form part of marketing services network Aegis Group.
Aegis Group, which owns market research company Synovate and consultancy Marketing Management Analytics, employs more than 3,500 staff in 70 countries.