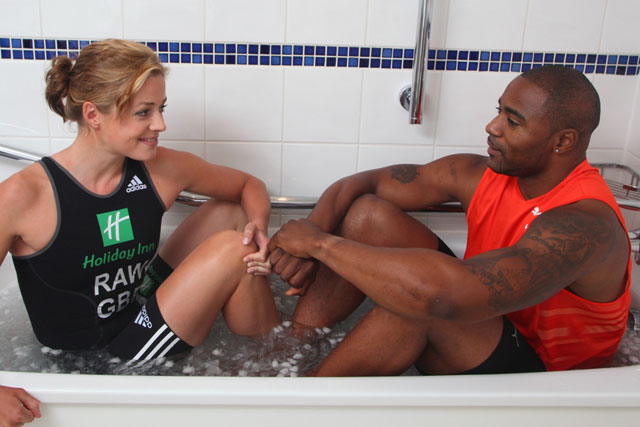 Holiday Inn is the official hotel provider to the London 2012 Olympic and Paralympic Games.
The chain has now launched a trial of the in-room bath service and has teamed up with athletes Vanessa Raw and Mark Lewis-Francis to promote the introduction of the treatment.
If successful, the treatments will be rolled out across all UK Holiday Inn hotels.
The service – which can be booked on check-in – is being promoted through social media channels such as Facebook.
Ice baths are used by athletes to aid muscle recovery after working out. The treatment is being trialled in 23 Holiday Inn hotels across the country from today (8 June) until 15 June, for guests who have been using the hotel gyms.
Mark Lewis-Francis, athlete and Olympic gold medallist, said: "Ice baths are part of any world-class athlete's training schedule and although it's freezing, I'd recommend them to anybody as part of post exercise recovery.
"Ten minutes in iced water might just seem to turn your legs cold and numb, but it's extremely beneficial as the process floods your legs with oxygen and nutrients, replenishing muscles and removing lactic acid."
Chris Hale, spokesperson for London 2012, Holiday Inn, said: "The ice bath service is a great way for our guests to have a taste of an elite athlete's regime, while experiencing something they may not have tried before."
In December, Holiday Inn launched a one-day promotion to mark its involvement with the London 2012 Olympics, offering rooms for £20.12.