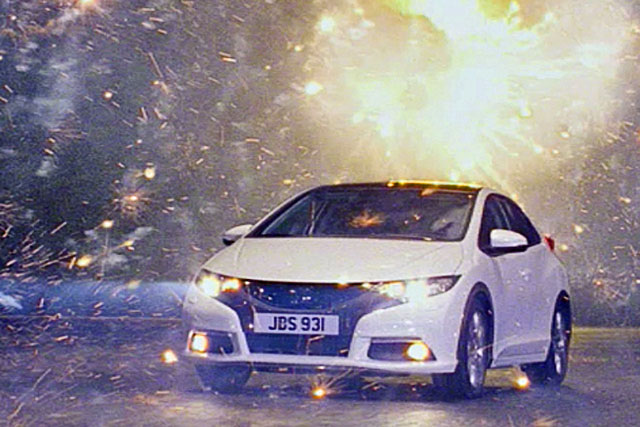 The 'Great Unknown' push centres on a "spark of inspiration" at a Honda factory, as it passes through a series of adventures, before finally revealing the latest Civic.
The abstract ad, voiced once more by US author and performer Garrison Keillor, focuses on the efforts of Honda engineers to create something "new and innovative".
The activity, which launches on 30 January, will be supported by a trio of digital "interactive experiences".
These include 'Follow Happy', a game that tracks the thought process of Honda engineers. The content will be hosted on Honda's YouTube page.
The campaign, by Wieden+Kennedy London, is the first to launch since the departure of the marque's European marketing chief, Ian Armstrong. Development has been led instead by European communications manager Ellie Tory.
Tory said: "The campaign has been designed to look upon the unknown with optimism. The film looks fresh and new, helping us to improve our overall brand image across Europe with a wide range of customers."
According to figures from the Society of Motor Manufacturers and Traders, Honda suffered a 20.5% year-on-year fall in UK new-car sales in 2011. As a result, the manufacturer's market share slipped from 3.1% to 2.6%.