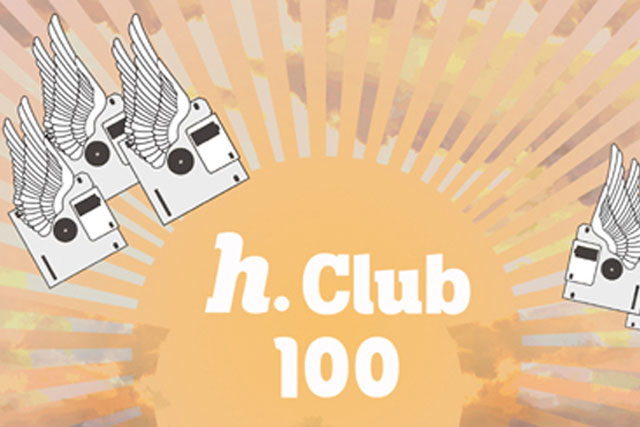 Individuals nominated in 2012 include representatives from creative agencies Bartle Bogle Hegarty (BBH), BETC London and Wieden & Kennedy, PR agencies Midas and Ian Johnson Publicity and a host of production houses and content-led businesses.
The nominations have been shortlisted by three judges from a long list submitted by respected figures in the industry.
The list has been compiled by a national search aimed at celebrating individuals deemed to have brought the most "influence, innovation and inspiration" to the British creative and media industries in the past 12 months.
Members of the public were invited to submit their nominations for each category via Time Out's Wild Card page. One nomination per category has been selected by Time Out to go forward to join their industry-selected peers for the public vote.
In the advertising, marketing and PR category, the Time Out Wildcard nomination is Lee Jacobs, art director at Jump.
Public voting runs until 28 October with the full shortlist of 300 published online at www.thehospitalclub/100.
The full list of categories comprises digital and gaming, art and design, advertising, PR and marketing, fashion and style, film, music, performance (opera, dance, comedy & cabaret), theatre, publishing and writing, and TV.

The final 100 will be announced on 12 November at the Hospital Club.
Shortlist for the advertising, marketing and PR category
| | |
| --- | --- |
| 1. | Abi Hodson, executive producer, Onesix7 Productions |
| 2. | Chris McCrudden, new media account director, Midas PR |
| 3. | Clare Mellor, digital content and campaigns manager, Vue Cinemas |
| 4. | Danny Miller, managing director, The Church of London |
| 5. | Dave Proudlock, co-founder/creative director, Inkling |
| 6. | Davud Karbassioun, head of film, BBH |
| 7. | Frank Lampen & Shilen Patel, partners, Independents United |
| 8. | Hollie Sayers & Freddie Powell, creatives |
| 9. | Ian Johnson, PR, Ian Johnson Publicity |
| 10. | Isabel Soden & Natalie K Marsland, directors, Reuben Feels |
| 11. | Jack Horner, FRUKT |
| 12. | Jim Zoete, creative head, Red Bee Media |
| 13. | Jonathan Plackett, digital creative, BETC London |
| 14. | Jonny Kelly, director/graphic director |
| 15. | Kit Hawkins & Al Maccuish, founders, Sunshine |
| 16. | Laura Gregory, founder/managing director, Great Guns |
| 17. | Lisa Jelliffe & Kirsten Rutherford, creatives, Wieden & Kennedy |
| 18. | Luke Jacobs, managing director, Friend |
| 19. | Mark Webster & Richard Armstrong, partners, Kameleon |
| 20. | Matt Janes & Kip Parker, founders, Doing Something |
| 21 | Neil Christie, managing director, Wieden & Kennedy (London) |
| 22 | Nik Thakkar, creative brand strategist, Nephew London |
| 23 | Pat McCaren, senior tactical planner, Dare London |
| 24 | Philip Hunt, creative director, Studio AKA |
| 25 | Philip Moross, chief executive officer, Cutting Edge Group |
| 26 | Ringan Ledwidge, advertising director, Rattling Stick |
| 27 | Thomas Benski, co-founder and chief executive officer, Pulse Films |
| 28 | Tony Kaye, film maker and ad creator |
| 29 | Rosie Arnold, art director, BBH |
Follow @DurraniMix