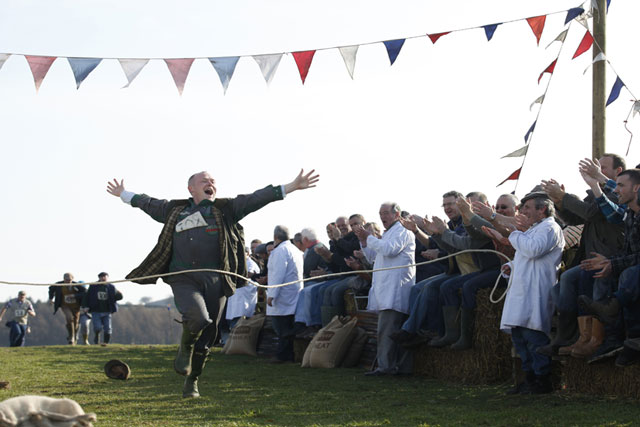 The TV push, by Dare, breaks on 9 April and shows genuine Hovis farmers taking part in a cross-country race. The ad was shot near Macclesfield, which was home to Hovis' first mill.
As well as TV, the campaign runs across outdoor, social media and digital. Hovis has also signed a media partnership with The Sun.
The campaign follows Hovis' recent redesign of its Soft White range, featuring Union Flag packaging, as the Premier Foods brand aims to tap into excitement around this month's royal wedding.
Hovis claims it is the sole major bread brand to use only British wheat.
Last year, McDonald's featured British farmers in its ads, in an attempt to raise awareness of the role British farms will play in providing produce for the London 2012 Olympics.