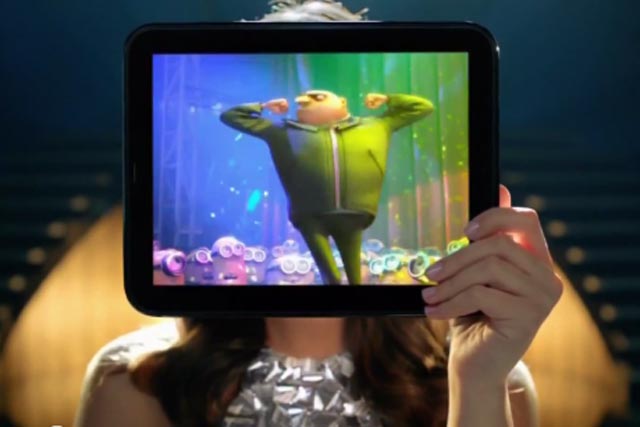 HP hopes to make annualised savings of up to $3.5bn (£2.2bn) through the job cuts, which will be reinvested back into the company.
The company claims the moves will make "significant improvements in efficiency and customer services during the next several years".
In addition HP chief strategy officer Bill Veghte will replace Mike Lynch, the founder of Autonomy, the UK IT company HP bought last year for £6.2bn.
Lynch is one of the UK's most successful entrepreneurs having founded software firm Autonomy in 1996 based on work he did at Cambridge University.
Autonomy is the proprietor of the Aurasma augmented reality technology that is becoming prevalent in print and outdoor advertising.
The Aurasma brand has featured on the Tottenham Hotspur match shirt for the 2011-2012 Barclays Premier League season.
Savings made will be invested in three areas of strategic focus – cloud, big data and security.
HP will make the 27,000 job cuts, or 8.0% of the workforce, by the end of fiscal year 2014.
The company will offer an early retirement programme in order to make as few redundancies as possible.
Workforce reduction plans will vary by country, based on local legal requirements and consultation with works councils and employee representatives.
Meg Whitman, HP president and chief executive officer, said: "While some of these actions are difficult because they involve the loss of jobs, they are necessary to improve execution and to fund the long term health of the company.
"We are setting HP on a path to extend our global leadership and deliver the greatest value to customers and shareholders."
Follow Matthew Chapman at @mattchapmanUK