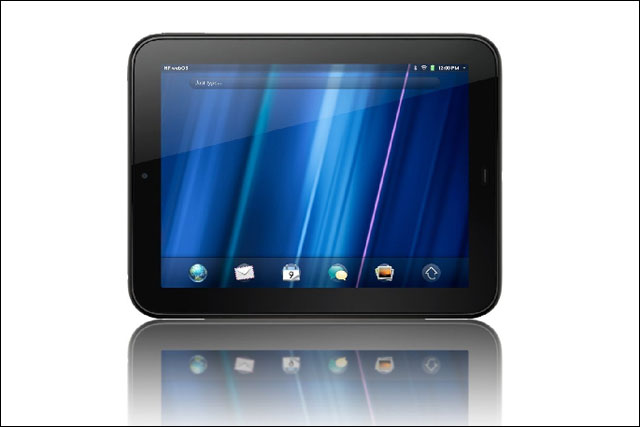 HP's first webOS tablet launched in July at $499 (£320) for the 16GB model and $599 (£380) for the 32GB model.
However, a month later, the computer giant began discounting the TouchPad on sites such as Amazon, giving it a shortlived lift in sales, before HP announced it was to discontinue the tablet.
HP has now cleared the tablets via its eBay store for a quarter of the original price.
The TouchPad's 16GB and 32GB versions sold on the site at a fixed price of $99 and $149 respectively.
HP staff were given a window of a few minutes to purchase ahead of the rest of the public. The tablet sold out within minutes of going on sale.
HP is the second company to fail against Apple's iPad, which dominates the tablet computer market.
Sharp also announced this year that it would stop selling its Galapagos tablet, less than a year after launching it. According to IDC analysts, iPads accounted for a 68.3% share of the tablet market in the second quarter of this year.
Follow Sara Kimberley on Twitter @SaraKimberley