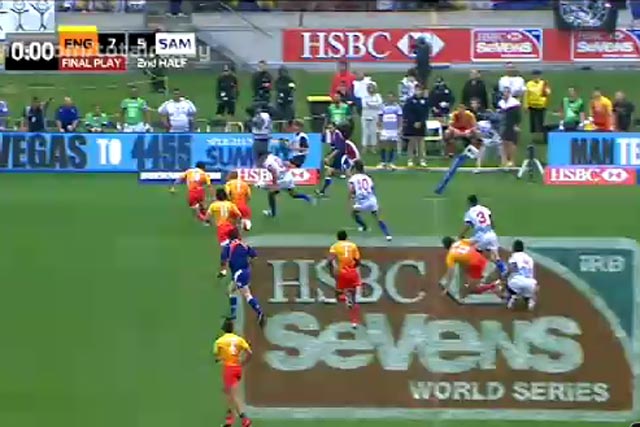 Giles Morgan, group head of sport sponsorship at HSBC, said it achieved the 20% cuts on sport sponsorship by focusing on its core activities and cutting some of its local sponsorship ties.
HSBC does not break out overall sponsorship spend figures. But like its rival banks, its sponsorship expenditure has come under the public gaze after the Government bailout of UK banks.
Morgan said that the bank was spending more overall on its headlline sponsorship.
He said: "We are now spending more centrally on our headline sponsorships in golf, rugby and tennis and our strategic approach is very much focussed on maximising these key assets.
"Some of our smaller sponsorships may have run their course but our commitment to our headline sponsorships has never been stronger and I think you will see that in the way we activate in the coming twelve months."
HSBC's sport sponsorship portfolio was previously more diverse and included sponsorship of Formula One.
Morgan pointed to the example of HSBC ending its sponsorship of Australia's "city to surf" event, compared to its sponsorship of the HSBC Waratahs rugby team, a core sport for the bank.
Morgan said that golf and rugby represented a good fit with the bank's "brand heritage".
HSBC's sport sponsorship activities include a number of global events, including golf's open championship, the rugby world sevens, the Abu Dhabi golf championships, and the sponsorship of the British and Irish Lions.
Morgan said that HSBC's debut sponsorship of the open championship would be a key event for this year and an "experiential" experience for customers.