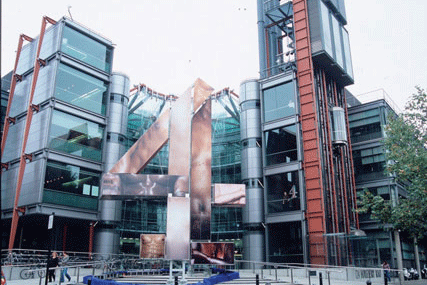 From today HTC will be the headline sponsor of films transmitted during peak time across Channel 4, the digital channels E4 and More4 and early evening films on the dedicated film channel Film4.
The sponsorship was brokered by Newcast, the sponsorship division of Publicis Groupe's media agency ZenithOptimedia, and is designed to drive brand awareness across Channel 4's network of viewers.
The sponsorship idents will be made by Channel 4's in-house team 4Creative, and the first ads will look to showcase the work of the "unsung heroes on a buzzing movie set" who use the HTC Sensation phone as part of their work.
James Atkins, head of marketing in the UK and Ireland at HTC, said: "We are delighted to work with Channel 4 on this new initiative. Film is a fantastically inclusive entertainment medium and we've discovered that it's one of the few that holds universal appeal for consumers.
"With this sponsorship, we hope to bring HTC to the attention of Channel 4's audience in a fun and entertaining way – starting with the HTC Sensation, one of our best phones for enjoying films on the go."
A spokeswoman for Channel 4 said as its network offers everything from box office hits to cult classics, HTC's sponsorship will allow the brand to reach a broad swathe of consumers with one strategic campaign.