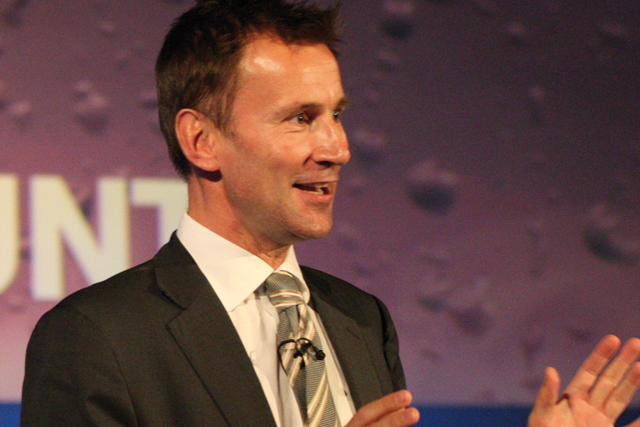 Interested parties have been asked to submit their views on how communications regulation can keep pace with changes in the market, and establish the UK communications and media market as one of the most dynamic in the world.
Culture secretary Jeremy Hunt has outlined three key themes of the consultation, in an open letter to the UK's communications and creative industries, TV and radio broadcasters, publishers and others in the digital industry.
Hunt wants the industry to comment on the issues of growth, innovation and deregulation, what infrastructure would provide the foundations for growth, and how to create the right environment for the content industry to thrive.
Hunt said: "Ten years ago, few could have predicted the extent to which developments in communications and media technology would influence our lives.
"Broadband is now available to 70% of UK homes, music downloading has revitalised the singles chart, and the power of social media has not only had a major impact on our day-to-day lives, but is influencing political change around the world.
"So the question is how do we stay ahead of the curve? We need to imagine what new technologies will emerge and how broadcasting and telecommunications might look in another 15 years.
"We want a communications framework that will drive growth and innovation, remove unnecessary burdens and continue to protect consumers and the public."
The consultation closes on 30 June and it and other work by the Department of Culture, Media and Sport will feed into a Green Paper (in which Government sets out its early thinking). This will be published by the end of the year and will set out options for a new regulatory framework for the sector.
Responses to a consultation about the proposals in the Green Paper will inform a White Paper, a more formal report of government policy, and a draft bill will be completed by mid-2013.
A spokesman for the DCMS said it intends to have the legislation in place by the end of this Parliament.
Separately, broadcasting regulator Ofcom is conducting a review of the TV ad market and whether the trading mechanism might be expected to prevent, restrict or distort competition.