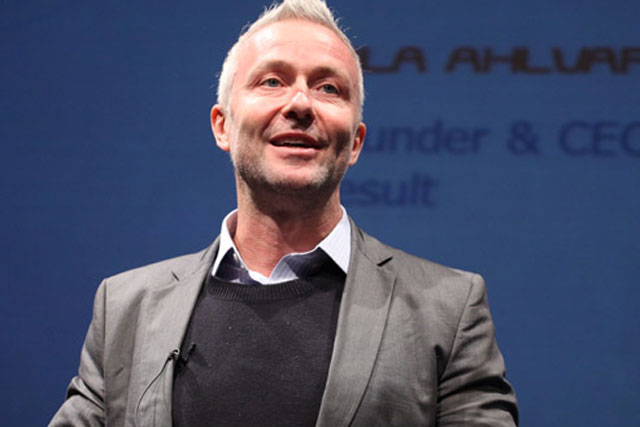 Speaking at this year's IAB Engage conference, Ahlvarsson proposed companies should make sure innovation is not the eleventh point on the agenda. Instead clients should reorganise their businesses to ensure technology is at the fore of their business.
Ahlvarsson said: "There is a need for a new type of communication with much more experimentation – there should be a budget for experimentation."
Claiming there has never been time to advertise as industry after industry gets disrupted, Ahlvarsson highlighted the impact of new technology such as cloud computing.
He said: "I think Amazon is doing some really cool things, including cloud computing, which doesn't have any costs. If you can create ideas without any costs you are going to have a lot more ideas.
He said the way people interact with social media sites such as Facebook is building up a comprehensive profile that can be utilised by advertisers and people born today will have a full timeline of their lives mapped out on the internet as a result of the social graph.
Ahlvarsson questioned whether the timeline will be totally transparent in the future and easily accessible for anyone, ranging from advertisers to interviewers.
Ahlvarsson said: "The social graph being built is now being built with a timeline. We [conference delegates] are going to be the last generation without a complete timeline."
Ecosystems being built by tech firms are the new battleground, Ahlvarsson claimed, recalling the words of Nokia chief executive Stephen Elop, who said: "I thought we were competing with product but actually we were competing with ecosystems."
Ahlvarsson also suggested that television companies could benefit from integration with the internet in many ways.
For example, he said: "When watching sport you could pay another pound for another camera or view a locker room talk, or you can have different commentary for an 11-year-old and a 74-year-old.
"Two years ago I never spoke to TV companies, now TV guys are all over internet conferences."
Follow Daniel Farey-Jones on Twitter @danfareyjones