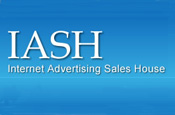 Last week, ads from top brands such as Orange and Virgin Media were found on a barred website, onlyfights.com, which carries explicit videos of street fights and pornography from affiliates or exchanges outside Iash.
Iash, founded by the IAB to police the activities of sales houses and encourage best practice, has released a statement explaining that James Aitken, the chair of the body, is examining all available evidence with support from the internet auditing body, ABCe.
The investigation will report back to the Iash steering committee within four weeks and will impose sanctions if it is found out that any Iash networks were involved.
Aitken said: "This latest debacle demonstrates a clear need for those remaining networks outside Iash to sign up to the code of conduct. It's highly regrettable that certain networks and sales houses don't see the absolute need to clean up their act. Advertisers also need to take more care of who they are entrusting their brand to. Advertisers must be wary, or avoid UK IP targeting on unvetted US sites."
The news comes as Iash moves next month to launch twice-yearly "random month" full audits of members' processes, conducted by ABCe.