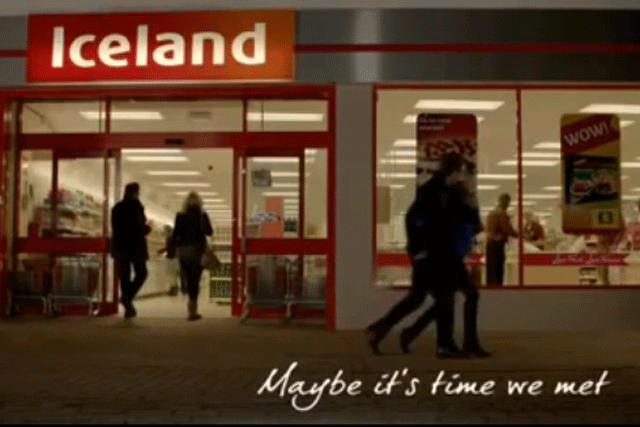 The new TV ad, created by Tom Reddy Agency, shows the characters Ben and Gemma meeting and developing a relationship over dinner together, before it is revealed that Ben is a driver for Iceland.
The new brand campaign is underpinned by Michael Bublé's song "Just haven't met you yet," and is designed to attract new customers to the supermarket.
It marks a stark change from Iceland's previous ad campaigns featuring celebrities such as Kerry Katona and Stacey Solomon.
Last Christmas, Iceland used the strapline "Pure Imagination" using the song sung by Gene Wilder in the original Willy Wonka & The Chocolate Factory film, showing a girl walking through a winter wonderland.
In September last year Iceland Foods hired former Aldi managing director Paul Foley with a brief to identify new opportunities to grow the Iceland brand across global markets.