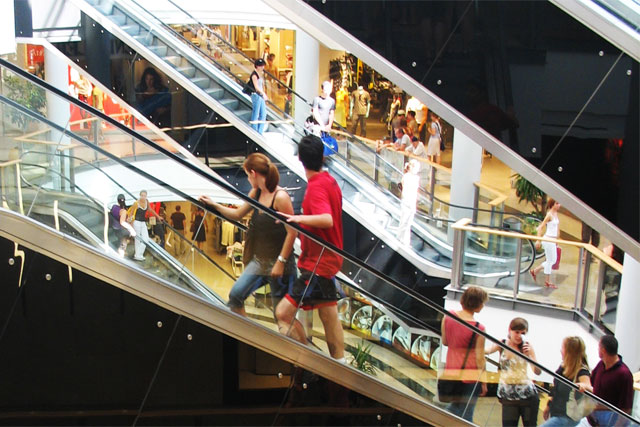 According to marketing myth, as many as 80% of new products introduced each year fail.
That's true even when they're backed by big brand owners - ever heard of Coca Cola New Coke, Colgate Kitchen Entrees, Cosmopolitan yoghurts or Jack Daniel's mustard anyone?
These were brand extensions that didn't stay on the shelves very long, admittedly because at core, they were ideas that didn't work at the time.
But for those brands where there's nothing wrong with the core product, influencer marketing is a well-documented element of new product marketing strategy.
It's essential for brands to understand why some new products succeed and some do not.
Of course, the appeal of a product is made up of a number of factors - look, feel, taste and of course, the marketing machine behind it - but is there a way to understand and identify the consumers who are willing to try a new product and, of these, those who can help in building its popularity within a hugely competitive market?
We examined the habits of 1,000 grocery shoppers to find out.
Our results show that there is indeed a group of consumers who are always the first to try new products, recommend these products to friends and family and have large social networks through which they influence others.
These people help make up the minds of the nation when it comes to new tastes - which is why we've called them 'taste setters'.
Taste setters - those who will actively seek new things to try - account for around a fifth (20%) of shoppers. In fact, they are 2.6 times more likely to buy new products than other grocery shoppers.
They will also happily talk about new products to others, and are eight times more likely to recommend them.
This compares to around half of those questioned (51%) who we classified as 'taste adopters'. This group is happy to try new things - but not first.
Taste setters are the holy grail for brand owners with NPD ambitions.
The power this segment holds in the digital age is an essential element in the drive for category share.
This is mainly because this is the part of the population that helps build product profiles online by such actions as 'liking' on Facebook, tweeting about their experiences or writing forum reviews.
Used well, taste setters are an extra weapon in the marketing armoury.
So, what does a taste setter look like? In brief, he, or she (we found no difference in gender or social grades), will typically be between 25 and 34 years old, often in full time employment and responsible for the household's grocery shopping.
Many will describe themselves as good cooks who try to make a meal from scratch regularly - but usually resort to a couple of microwave meals throughout the week.
They are more likely than regular grocery shoppers to be health conscious and exercise regularly - and a significant proportion (42%) are often trying to lose weight - this compares to just 30% of average shoppers.
For almost half (49%), holidays are taken off the beaten track, and they are also more likely to consider themselves food connoisseurs and risk takers than the average grocery shopper.
For brands looking to reach this group, advertising is a particularly effective influence on taste setters.
While only 31% of average shoppers use advertising to help them choose what they buy, this rises significantly to 61% of taste setters.
Advertising is more effective for this group, with more than four fifths (86%) of taste setters noticing products they have seen advertised, compared to 62% of average grocery shoppers.
What's interesting is that an early adopter is not necessarily a taste setter - in fact, only 46% of early adopters also qualify as taste setters.
This is an important differentiation for companies targeting their marketing drives towards the early adopter classification, since they risk overlooking an additional 54% of potential taste setters who could be championing their brand.
By considering taste setters when launching a new product, brands can be more targeted in their marketing and advertising, increasing the chance of successful product adoption by consumers.
In an FMCG market where there is a huge amount of competition to get cut through with a new product, taking note of the key characteristics of taste setters and targeting initial activity directly at this segment could mean the difference between success and failure.
Jan Worsley, associate director, SPA Future Thinking