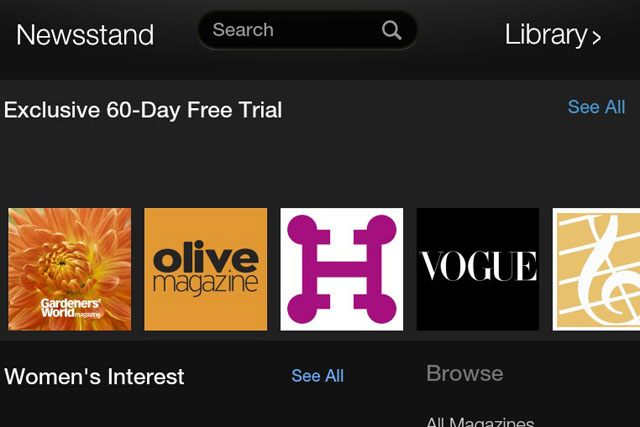 Launch titles including popular brands such as BBC History Magazine, Olive Magazine and BBC Worldwide-owned titles Top Gear and Lonely Planet Traveller come with a free trial subscription, recurring subscription options, and current and back issue purchases.
In addition to the initial Kindle Fire launch-day titles, 16 other brands from Immediate Media's portfolio will become available this week. The line-up will not include Radio Times or any children's magazines.
Immediate Media worked with London-based MagazineCloner to bring its titles to Amazon's new device.
Rebekah Billingsley, publishing director for mobile devices at Immediate Media, said: "With so much press and public interest in the new Kindle, we're delighted that Amazon is promoting several of our titles on its Newsstand, offering a 60-day free trial for BBC History, Olive, Gardeners' World and BBC Music, with BBC Wildlife soon to follow.
"We believe the Kindle Fire and subsequent HD devices will provide yet another exciting platform for our great content."
In August, Immediate Media promoted Jason Elson to the role of ad director, working across the company's food portfolio.
MagazineCloner.com claims to have more than 1,000 apps live on multiple platforms.
Follow @nickbatten2