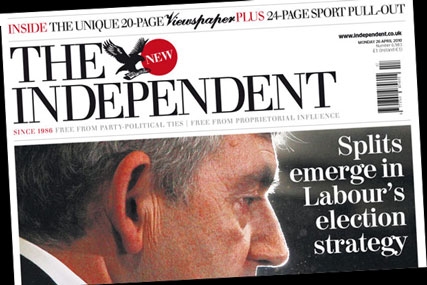 The section has been moved from a Monday to a Thursday as part of the changes. Columnist Stephen Glover, however, will continue to publish a column, Media Studies, in Monday's Viewspaper supplement.

Ian Burrell, media editor, is to write less for the Thursday media section but says he "will be writing more stuff for the front of book". The Independent's other media commentator Matthew Norman will contribute to Thursday's media section.

Columnist Claire Beale, the editor of Campaign magazine, is also expected to keep her column, although details have yet to finalised.
It is unclear whether the move is being made to reduce costs.
The Independent relaunched last week, backed by a major advertising campaign, with a promise to be "Free from party political ties".