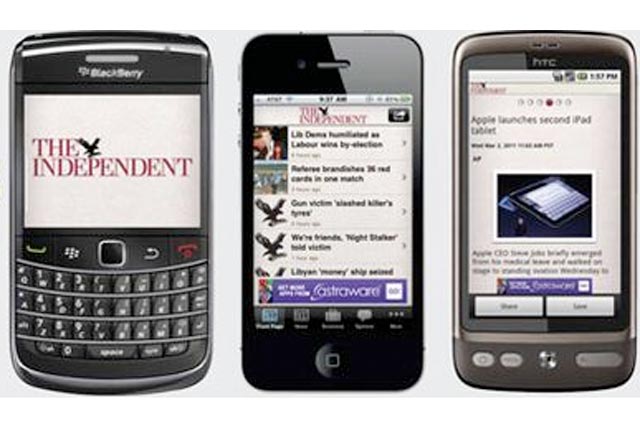 The app, which launches today (Wednesday), will include news, sport, opinion, arts, entertainment, business, life and style, and travel news, features and analysis.
The independent publishes more than 150 stories a day and key stories will be regularly updated so readers can access up-to-the-minute news.
Once downloaded, full articles and pictures can also be accessed offline and users will also be able to share content through email, as well as social media sites Facebook and Twitter.
The app is an upgrade from The Independent's previous app, designed solely for the iPhone, which The Independent said attracts "between 50,000 and 100,000 users per month."
Zach Leonard, managing director for digital at The Independent, said: "The Independent's digital growth continues through the web and mobile platforms.
"Our new app for the full smartphone range ensures that we can deliver breaking news, objective journalism and critical opinion whenever and wherever our readers choose to access it. For advertisers, the smartphone range extends the reach and impact of their campaigns to The Independent's high-quality audience."
Sister paper, i, launched a paid-for iPad app in November as part of a drive to increase subscriptions. Subscribers to the i's iPad app are charged £1.79 for 10 issues, which represents a daily discount of 10%. For access to 20 copies, subscribers will pay 25% less than the cost of the print product.