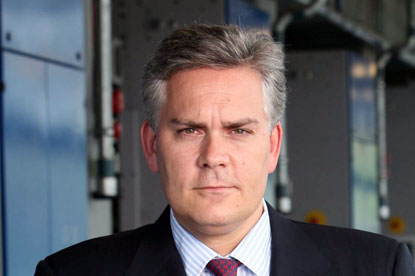 The company, which owns the The Independent and The Independent on Sunday, said it remained confident of reaching an agreement with bondholders, after this week gaining a fourth extension to the repayment of a £175 million bond originally due four months ago.

INM saw a pre-tax loss for the six months to the end of June of €48.5 million compared with a profit of €96.6 million last year. If exceptional items are excluded, INM made a pre-tax profit of €38.3 million, down from €115.6 million for the same period last year.

The company said that the drop in the UK advertising market had dragged its total revenue down 17.6 per cent. Overall revenue fell by 14.9 per cent at constant currency rates.

INM said it expected full-year operating profit to be at the lower end of the €180 million (£158 million) to €210 million range it forecast in June.

INM also announced that it had sold its South African outdoor advertising business, INM Outdoor for £87 million. It aims to also dispose of its German price-comparison website Verivox by the end of the year.

Gavin O'Reilly, the group chief executive, said: "The group's current forecast presumes a continuation of poor advertising markets to year-end, with no material pick up from the trend experienced in the first half, save seasonal trends in the run-up to Christmas."