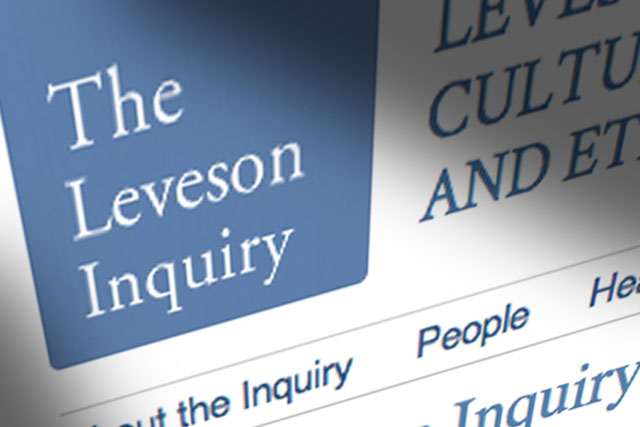 Draft constitutional documents laying out the proposed rules of the organisation, which would replace the discredited Press Complaints Commission (PCC), were released yesterday.
Industry bodies claim Ipso will be "a complete break with the past", addressing all of Lord Justice Leveson's key recommendations for press standards.
These include upfront corrections in newspapers, a whistleblowers' hotline and a warning service to alert media when members of the public do not wish to be the subject of media attention.
Bodies including the Newspaper Society, Professional Publishers Association, Newspaper Publishers' Association and the Scottish Newspaper Society are backing the proposals, which will now be considered by more than 200 newspaper and magazine publishers.
A final agreement is expected in the next few weeks, and a foundation group created by the PCC chairman, Lord Hunt, is already in place to select the first members of the new body.
The news comes after the industry bodies signed up to an "alternative Royal Charter" in April, rejecting state regulation in favour of establishing their own self-governing body.
A Privy Council sub-committee was set up this week to approve a Royal Charter on press regulation, which is supported by the Hacked Off campaign for tighter press regulation and the three main political parties.
The publishing bodies behind Ipso claim this could take months to complete, and said in a statement that, "[We do not] believe the public can be expected to wait longer before a new regulator is put in place."
The Ipso draft proposals include:
A majority of independent members at every level

No industry veto on appointments

The power to impose £1 million fines for serious for systemic wrong doing

Upfront corrections and adjudications

A standards and compliance arm with investigative powers to call editors to account

An arbitration service as an alternative to libel courts, subject to the successful conclusion of a pilot scheme

A whistleblowers' hotline

A warning service to alert the press and other media such as broadcasters, when members of the public make it clear that they do not wish to be the subject of media attention
Chris Blackhurst, the group content director for The Independent and the London Evening Standard, said: "We've always called for genuine transparency and today's development should go some way towards allaying that concern. These proposals should lead to a beefed-up system with genuine punishments and the power to launch investigations."
When the Government's proposals were unveiled in March, The Independent, alongside The Guardian and the Financial Times, said it might be able to accept an element of statutory underpinning.
Meanwhile, the Hacked Off campaign, which calls for tighter press regulation, designated the plans a "cynical rebranding exercise".
Professor Brian Cathcart, the executive director of Hacked Off, said: "This is the latest rearguard action by press proprietors and editors who want to defy the will of Parliament and of the Leveson Inquiry. They are determined to hold on to the power to bully the public without facing any consequences.
"They have been told by Lord Justice Leveson and by Parliament that they must set up a self-regulator that meets basic standards of independence and effectiveness. What they are saying here is that they will not meet those standards, but they will meet their own, which are appallingly low.
"By their actions, they are telling the public that they are not answerable to judges, and not subject to the democratic will of parliament. They are telling us that they are outlaws."