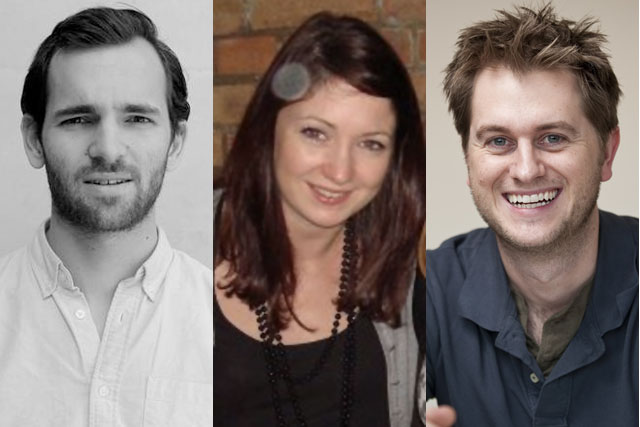 After Google launched its answer to Facebook back in June, a handful of brands, including Ford, rushed to set up profiles, but were quickly shot down by Google, who said all non-user entities would be booted off.
Now Google has cleared brands to join, those known for their digital prowess, such as Burberry, Cadbury and MailOnline were among the first to appear this week.
At first, they appear to be using Google+ pages much in the same way as their Facebook ones, uploading content such as updates, images and content.
However there are some features which really set Google+ apart from Facebook, such as its integration with Google search and its "hangout" video chat service.
Specsavers is one of the first brands in the UK to use the "hangout" feature in a campaign, hosting a live chat with Gok Wan, fashion bloggers and members of the public about his range for the spectacle retailer.
When Marketing first talked to brands about the service in July, they said it would need to achieve scale before spend was diverted to it.
At 40 million members, Google+ is a long way off Facebook's 800 million, but nonetheless it seems to have captured marketers' imaginations.
We spoke to the industry experts to gather initial responses to the service.


Daniel Brown, associate director, MediaCom

Our relationship with Twitter and Facebook originated in personal relationships, but with Google, it was search.

But as Facebook and Twitter products evolve, it's become pretty clear that they now want a piece of the search pie.

It's healthy for the industry and it's fascinating to watch. Google+ brand pages must not be viewed as an isolated experience, but rather a platform that has the potential to underpin a brand's relationship with their customers over multiple Google touchpoints (Chrome, Android OS, YouTube).
With this opportunity comes data, and with data comes a requirement to make sense of that data. Facebook analytics sits on Facebook, Twitter analytics on Twitter, but with Google Analytics you have a product that is baked-in to a reported 50% of global websites.

The mind boggles at the potential here for Google, and with Google+ for brands they have unlocked something very powerful.


Kate McCoy, head of social media strategy, Work Club

Google has been very clever integrating Pages so heavily with search. Putting your brand presence right under the nose of would-be followers makes it a hard platform to ignore.

But the actual functionality of the Page doesn't offer anything out of the ordinary – for now.
Activity is limited to stream updates, images and videos. Hangouts offer some great opportunities for live events but any richer content has to be hosted offsite, as seen with Cadbury's competition entry.
There's nothing to rival the flexibility of Facebook tabs. I don't think it's mainstream enough to offer benefits to big consumer brands yet, but the audience profile will be very appealing to some sectors.


Ben Ayers, head of social, Carat

I wouldn't bet against Google+ pages taking off, not least because for Google they have to. They will be chucking everything at making this work.

Follower segmentation and the appeal of the added search juice could give Google+ pages an edge.
Although not a feature, the potential for social CRM linking Gmail with intelligence gleaned from allowing customers to segment themselves based on preferences on page, is an exciting prospect.
Tapping into other Google products like Shopping and Places could bring businesses a new world of digital possibilities, especially at a local and ecommerce level.
The question now is whether sign ups and participation will increase. Gmail users have driven most of the G+ profile base so far, and although it has been open to all users for a while it still feels like a niche network.
We won't be advising clients to rush into creating a Google+ page without a clear strategy and until some of the shortcomings have been addressed, but they are certainly giving Facebook a run for their money for the first time in ages.
Follow Sarah Shearman on Twitter @shearmans