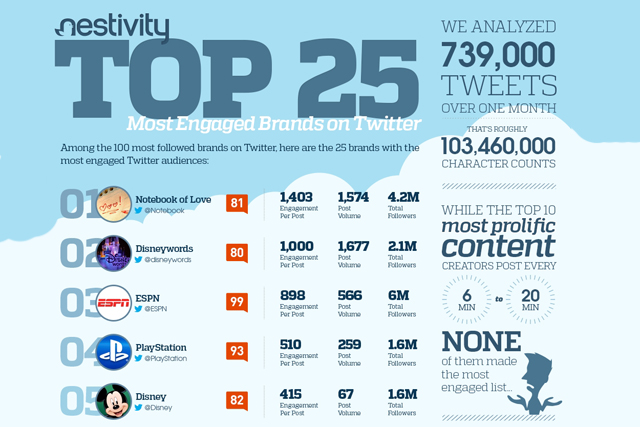 What's interesting from the research here is that despite some brands such as @JetBlue, @AmericanExpress and @WholeFoods having more than one million followers each, they don't generate a huge amount of engagement.
The problem for many brands on Twitter is that they put out a lot of messages each day, but there is little strategy behind the content being shared and subsequently few pay attention.
Worse still, many brands simply do not answer tweets that are being sent their way. The research found that over 73% of tweets directed to the top retail brands on Twitter go unanswered.
That strongly indicates that many brands treat Twitter like a one way broadcast medium when two way communication is essential for success. That in short is how you get noticed and how you score decent levels of engagement.
Just look at this conversation here between @Charmin & @Kmart. That shows brands using Twitter to great effect by simply engaging.
It echoes the recent game of noughts and crosses on Twitter between Kit Kat and Oreo.
Kit Kat challenged Oreo to a game following a tweet from a fan called Lauren Ellen who tweeted "Can tell I like chocolate a bit too much when I'm following @KITKAT and @Oreo hahahahahah". The two brands then famous tweeted back and forth and gained high levels of engagement.
This kind of Twitter behaviour is from the norm, but as the study says there are plenty of brands who have cracked it such as @FunnyorDie, @NASA, @Disney and @WWE.
The top five brands listed are Notebook of Love (@Notebook), @Disneywords, @ESPN, @PlayStation and @Disney.
To see the full list check on the infographic on The Wall.