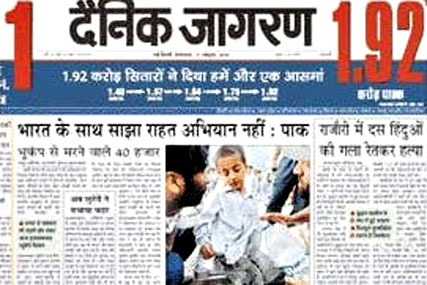 INM said the sale represented the final tranche of its remaining shareholding in JPL, chaired by Mahendra Mohan Gupta, and it would use the cash to further reduce bank debt.
Dainik Jagran is India's best-read newspaper with 37 editions and more than 55.7 million readers.
INM originally invested €28.5m to acquire a 26% stake in 2005 and has received proceeds of around €96m in total as a result of share sales over the past 14 months.
At the request of the Gupta family, the founders and majority shareholder in JPL, INM chief executive Gavin O'Reilly, will continue to serve as an independent non-executive director of JPL.
O'Reilly said: "It is fitting to recognise that our five year investment in JPL has been a highly profitable one for INM.
"Having been the first international media group to invest in the burgeoning Indian newspaper market in 2005, and having worked with a hugely professional, innovative and world-class management team in JPL, we remain open to the many exciting possibilities in the Indian media market in the future."