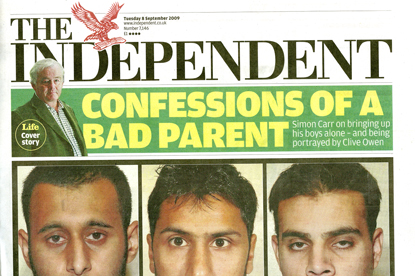 The publisher of The Independent and The Independent on Sunday has held discussions after receiving approaches from a number of groups wanting to buy a strategic stake in the company, according to reports. The talks have since broken down.
Axel Springer, the publisher of Bild, was considering taking a significant stake in INM, which would have resulted in the dilution of the 28 per cent stake held by the INM founder Anthony O'Reilly and his rival, the rebel shareholder Denis O'Brien.
News of the talks between INM and potential backers emerged as the relationship between O'Reilly and O'Brien has become increasingly fraught. In a recent conference call, O'Brien is reported to have threatened to "destroy" the INM chief executive, Gavin O'Reilly, and his father Anthony if an outright battle for the company ensued.
The two parties disagree over whether to close the two loss-making national newspapers, which O'Brien refers to as a vanity project that is costing €75,000-€80,000 a day. However, reports suggest that the figures are in fact half those quoted by O'Brien.
INM, which has debts of €1.3 billion, is trying to negotiate a finance package to cover €200 million that has been owed since May. The company has said it is committed to bringing The Independent and The Independent on Sunday back to profitability.