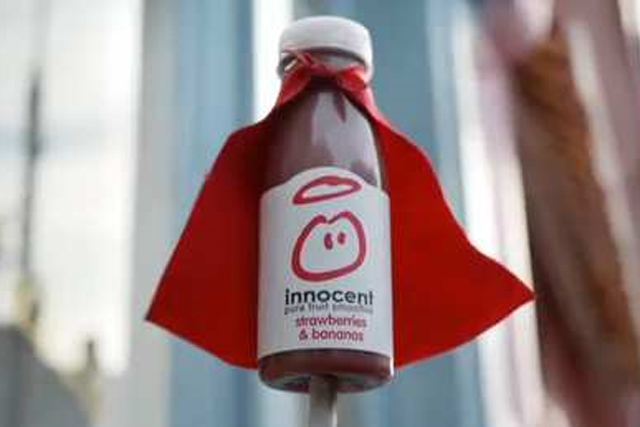 Coke acquired a majority 58% stake in Innocent in April last year, paying between £60m and £70m. It bought an initial 18% stake in the company back in 2009.
Now, a well-placed source has suggested that Richard Reed and his co-founders have a provisional business plan to exit the business all together.
Questioned by Marketing whether the three co-founders – Reed, Adam Balon, and Jon Wright – had a plan to sell the whole business to Coke, Reed said: "Definitely not selling to Coke next year.
"If you're talking 5-10 years out, then one cannot predict the future as there is a whole range of potential outcomes, but I can confirm there is no fixed plan."
The possible exit strategy comes as two executives depart the smoothie maker.
Neshat Mehrnoosh, an insight manager, and Simon Oxley, head of packaging have recently left the smoothie maker.
Both executives not being replaced, and one well-placed source said the group is looking to strip out costs of the business.
The Innocent founders have always maintained that they retain full operational control of the business, despite now owning less than 40% of the business between them.
A spokesperson for Coca-Cola said: "We are happy with our partnership with Innocent. However we cannot comment on market rumours."