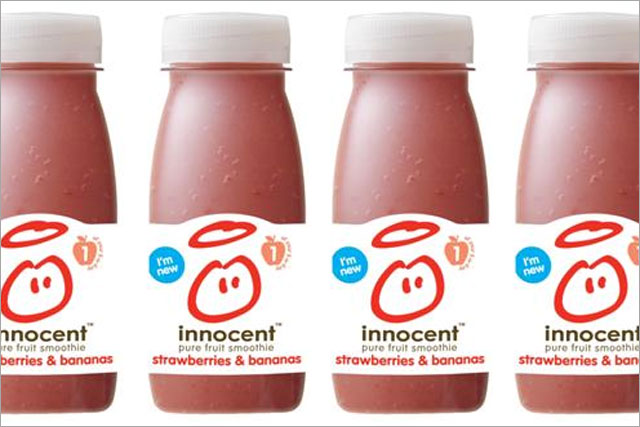 The new size will be available from this month across the Strawberry and Banana, and Mango and Passion Fruit ranges. The bottles will be offered as part of meal deals and will also be available to buy individually at £1.09.
Until now Innocent's smallest smoothie portion was a 250ml bottle priced at £1.83.
The 160ml bottles contain less than 100 calories and one portion of the recommended "five-a-day", compared to the 250ml bottle's two portions.
Sarah Smart, marketing manager at Innocent, said: "By offering our 160ml smoothie as part of meal deals in Sainsbury's and Tesco, we're able to give consumers a healthy, tasty and great value choice at lunchtime."
Innocent is following in the footsteps of its majority shareholder Coca-Cola by introducing a new size.
The soft drink giant introduced a 375ml "pocket-sized" bottle across its three cola brands last month, alongside its 330ml cans and 500ml bottles.
Follow Loulla-Mae Eleftheriou-Smith on Twitter @LoullaMae_ES