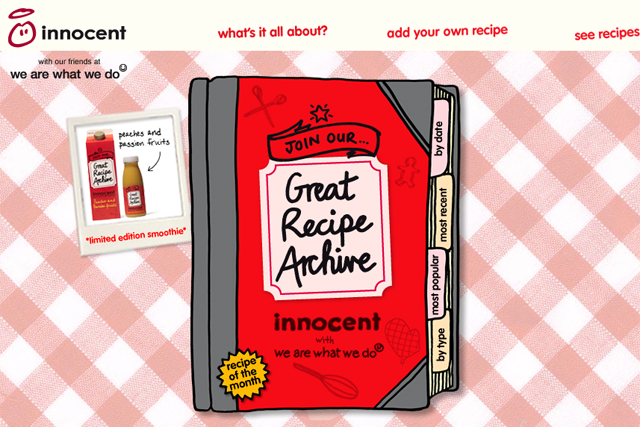 The campaign, called "The great recipe archive" and created in-house, is an interactive archive for consumers to browse and submit entries.
The limited edition smoothie is made from peaches and passion fruit. Consumers are encouraged to join the online community at www.innocentdrinks.com/recipearchive, share their family recipes and stories, and vote for their favourite submissions.
Marco Ruggeri, brand manager, Innocent, said: "We're very excited about the campaign. It fits in really well with what the innocent brand stands for and allows our consumers to interact with us, our partner and also with each other".
We Are What We Do is a not-for-profit social movement and was the group behind the "I'm not a plastic bag" shopping bag, created with Anya Hindmarch and Sainsbury's in 2007.
The smoothie is available until March 2011.