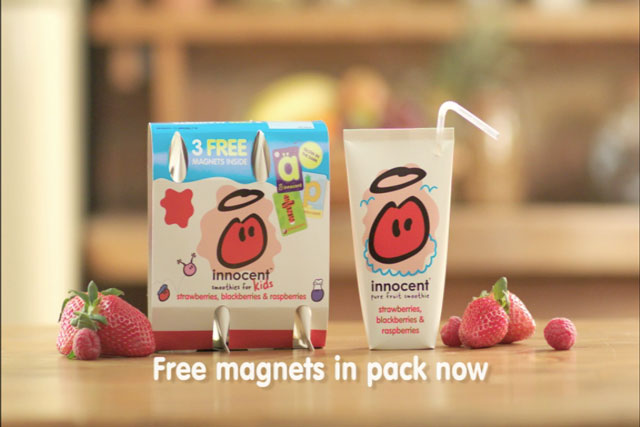 A TV ad, produced in-house with Turner Media Innovations, which owns children's channels Cartoon Network, will run for 12 weeks.
The execution, which features a voiceover by comic actor Rik Mayall, will also launch in cinemas alongside 3D films aimed at youngsters, such as the forthcoming movie 'Rio'.
The brand is also giving away three alphabet magnets in 5.6m promotional packs of Innocent Smoothies for Kids and Innocent Fruit Tubes.
Magazines Go Girl and Toxic will distribute 100,000 magnets as part of the promotion, while a dedicated Innocent Kids site will be launched.
Gurdeep Loyal, Innocent Kids brand marketing manager, said the campaign aims to make 'kids love the brand and mums trust the brand'.
Innocent is enlisting 26 of the UK's 'biggest mum bloggers' to drive social media activity and promote the drinks as the best way to get children to consume more fruit.
Sales of the Innocent Kids range are up 30% year on year, according to Innocent.