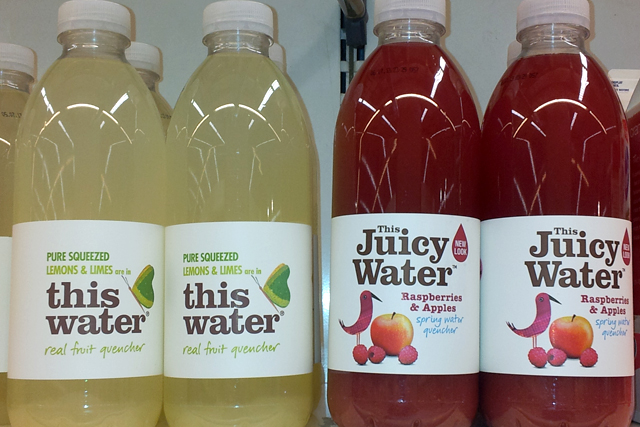 The Coca-Cola-owned drinks range has rebranded This Juicy Water and is stocking the newly branded product in retailers, including Sainsbury's.

After rebranding as This Water in April 2007, the drink fell foul of the advertising watchdog a year later for running a poster campaign that failed to inform consumers there was up to 42g of sugar in each bottle.
Drinks giant Coca-Cola, which increased its stake in Innocent Drinks to more than 80% in February, has also had some of its Vitamin Water ads banned for misleading claims. One was banned by the Advertising Standards Authority for claiming Vitamin Water was "nutritious" despite having an equivalent of up to five teaspoons of added sugar in each drink.