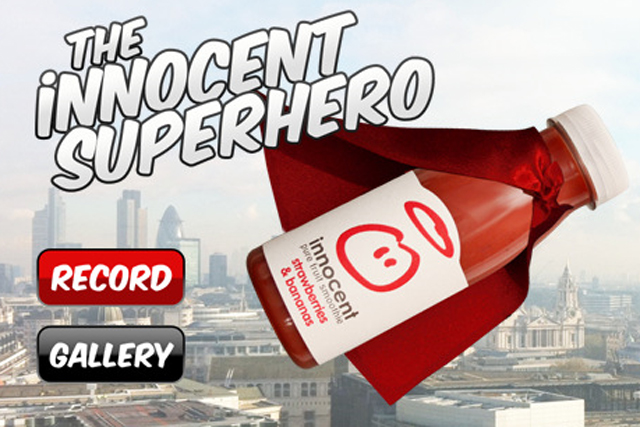 The app, created by Saint, allows users to create a film involving the Innocent smoothie superhero character from the TV ads, and upload it to Innocent's YouTube channel through Facebook and Twitter.
Users can record action against a background of their choice, tilting the smoothie bottle into different postures by moving their iPhone, or changing the direction of the action by tapping the phone.
The app supports the £2.7m integrated campaign, created by Swarm@RKCR/Y&R, sister agency of RKCR/Y&R.
Adam Graham, managing partner at Saint, said: "This is one of many fresh mobile apps coming out of Saint right now – demonstrating our increasing focus on location and social media this year."
Saint recently created an online 'Snack Invaders' game for Innocent, based on the old computer game Space Invaders. Players use their computer keyboards to navigate the Innocent superhero character around unhealthy snacks, such as cake and doughnuts, and then destroy them.