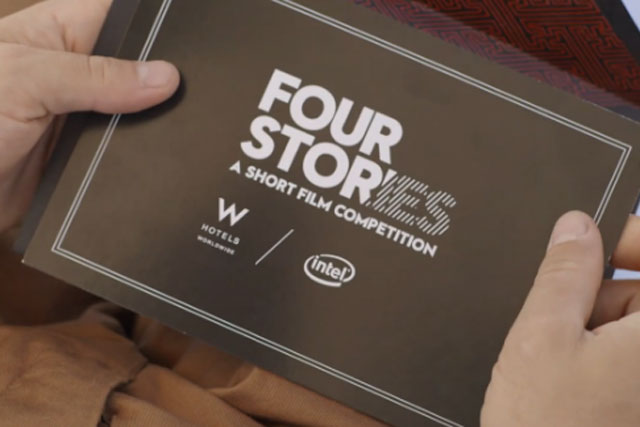 California-based Intel has already partnered with W Hotels, Coke Zero and Levis for the content drive that seeks to highlight the greater processing power of ultrabook computers, which Intel makes in conjunction with manufacturing partners including Acer and Asus.
Johan Jervoe, vice-president and director of partner marketing at Intel, said: "Most of the tablet uses are around consuming and less about creating, and that is going to stay for a while.
"With ultrabooks, where the differentiation is coming is the processing power, and what that enables you to do."
Jervoe was speaking at the unveiling of the winning films from its 'Four Stories' competition that it launched globally in August in conjunction with W Hotels.
Aspiring filmmakers were asked to submit scripts with two criteria, which required the films to be set in a W Hotel and feature an Intel-inspired ultrabook as a central plot component.
However, Jervoe has denied the content drive is about branding opportunities, and instead, focuses on ultrabooks offering creative people the "opportunity to express themselves".
He added: "This is really not about branding in and around the film – we have not censored, or directed, or given input into where it is going.
"These strategic content-creating concepts are the new normal, although that doesn't mean the 30-second television spot is dead."
Intel is also collaborating with Coke Zero on a content-creation initiative in Brazil that it may bring to other markets if successful, while it is already collaborating with Levis in the UK.
The Levis partnership involves the clothing retailer encouraging young designers to create T-shirts on Intel ultrabooks, which can then be bought in-store.
The partnership will also feature Levis launching an ultrabook pop-up experience in Regents Street this weekend.
Jervoe is also in discussions with Angela Ahrendts, Burberry chief executive, about the possibilities of a collaboration between Intel and the fashion brand.
Follow @mattchapmanuk