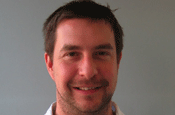 Gage joins the agency from Proximity, where he had held the role of planning director since July 2007. Previous to this, he was a strategy director at Carat, and an analyst at Dunnhumby.
Owen moves to Iris from his position as senior planner at TBWA. He has also held senior planning roles at Glue and 180 Amsterdam, working on clients including Penguin, Channel 4 and Thelondonpaper.
The pair will work alongside existing head of planning Paul Kenny, and will report to Sam Noble, the global executive planning director.
Between them, Gage, Owen and Kenny will head individual client relationships as part of the new structure, which sees dedicated 'houses' take the form of smaller agencies under the framework of a larger infrastructure.
Noble said: "Both Paul and Duncan have proven track records in inspiring unique ideas that get people talking and drive real value into client businesses."