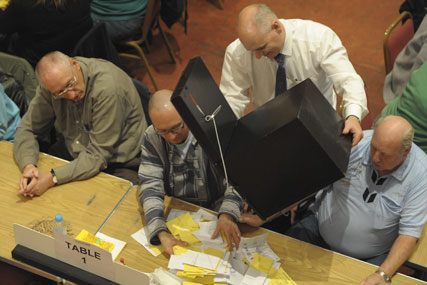 The agency won the brief after a competitive pitch and will be responsible for an integrated campaign across all media that will encourage people to vote "yes" to an alternative vote system in a referendum planned for May 2011 – the first to be held since 1975.
Iris, which worked for the Liberal Democrats ahead of this year's General Election, will launch a series of campaigns to encourage people to vote for changing from the first-past-the-post system to the alternative vote, which gives voters the chance to rank the candidates on offer.
Under the proposed alternative system, voters rank candidates in order of preference and anyone getting more than 50% in the first round is elected.
Reports suggest that the issue could divide the Conservative/Lib Dem coalition.
The Lib Dems are set to vote for the new system, while the Conservatives are likely to oppose it. The Tories maintain first past the post encourages strong, stable government.