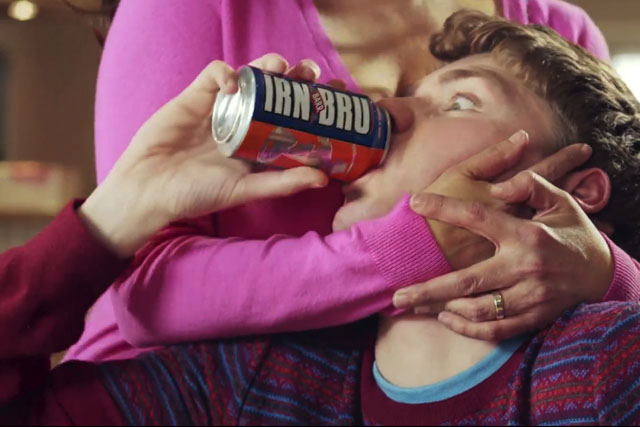 The ad is quite funny and a lot of teens will relate to it, but it could cause offence

6 / 10
Irn-Bru - Mum
This latest addition to the series features a nightmare of every teen-boy: embarrassing hot mum in her new push-up bra, and his hormonal friends who can't take their eyes off her.

The ad is quite funny and a lot of teens will definitely relate to it, however some sensitive viewers may find it offensive, which in turn reflects badly on the product.

And with the drink's previous ad from the same series facing accusations of being anti-English, one could say the brand is walking a thin line.

It seems, however, that owner AG Barr doesn't mind the controversy and is confident that the loyalty of its fans will win out and that it knows what will appeal to its target audience.

At the end of the day, it's very clear that it's consumer opinion - and not staying on the right side of the advertising watchdogs - that matters to the brand. They obviously believe it's a risk worth taking.