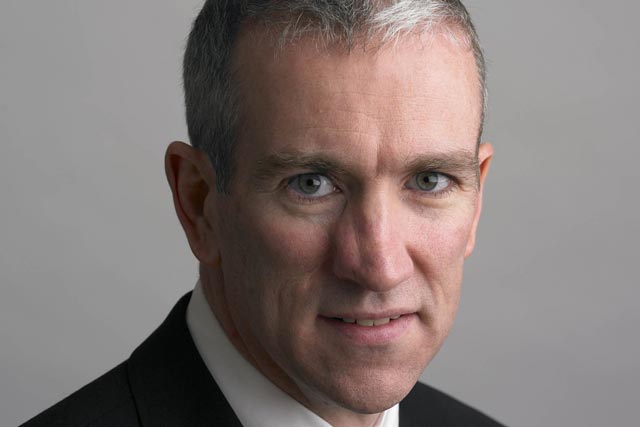 Speaking at the ISBA Annual Conference today (17 March), Darcey said adspend contributed more than a third of Sky's operating profit, and there was "nothing further from the truth" than the idea that it was viewed as a sideline.
Last year, Sky reached the all-important milestone of 10 million subscriptions and Darcey said subscription growth was directly related to ad revenue growth.
He said: "It's not a zero-sum game – growth in subscription revenue is growth in ad revenue.

"Advertising contributed more than £400m to Sky in the last calendar year. If you set that across total operating profit of just under £1bn, that £400m contribution is absolutely integral to the economics of investing in quality content."
Darcey contrasted Sky's push towards innovation with Sky HD, Sky 3D and Sky Anytime, with terrestrial broadcasters who tried to apply the "handbrake to innovation" by asking Sky to disable the fast-forward ad feature on their channel.
Darcey said: "The difference is between those who innovate and see the opportunity, and those who put on the brakes."
Although he conceded the development of Sky+, Sky's PVR player, did present "some concerns" for Sky as a media sales house, he said Sky pressed ahead because it needed to do its "best to respond to what customers want, and then evolve".
One of Sky's innovations is AdSmart, a targeted ad format, launched on the Sky Player in 2010 and set to launch on TVs in the next two years. AdSmart could, for example, enable car manufacturers to serve ads for different cars to a young woman, or a family, watching the same programme on live TV.
Darcey said: "It is all made possible by the Sky+ box, and through the subscription model that built that relationship. It will make targeted advertising work harder and smarter. The prize is considerable, so we are taking the time to make sure we do get it right."
He said the service "highlights how Sky's vision brings together the interest and needs for customers and ad partners alike".