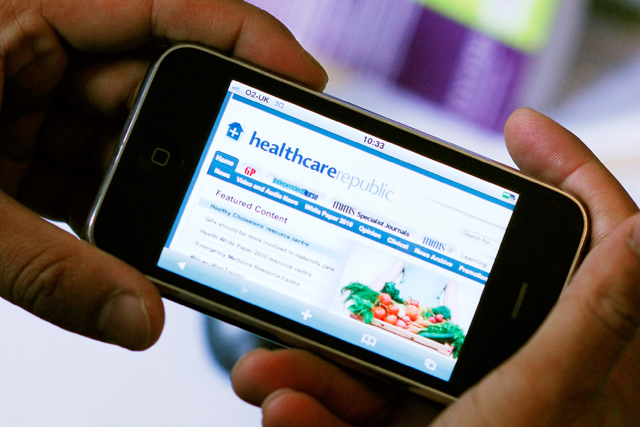 Wood, chief of research at mobile intelligence service CCS Insight, was addressing the ISBA conference at Lord's Cricket Ground on the subject 'The Year of Mobile... ?'.
He credited a man called Tomi Ahonen with the "seventh mass media" theory, but provided some key numbers to back it up.
His team estimates that global sales of mobile phones will total 1.7 billion this year, dwarfing Gartner estimates of 368 million global sales of PCs. There are 4.1 billion active mobile phone users out of a global population of seven billion, Wood said.
But rather than a network operator or handset maker, he singled out Facebook for its power to reshape the mobile market.
He said: "I think Facebook is not only the most exciting company on the planet ... I think it's quite dangerous because of the impact it is having on the marketplace.
"Facebook currently has 425 million monthly active mobile users and those mobile users are 50% more engaged than [its 845 million monthly active] desktop users. That's kind of scary."
Twice accidentally referring to Facebook as Google, Wood also observed that if the social network reaches a billion users it means 14% of the world population will visit Facebook every month. "How's that for reach? It's unbelievable," he said.
As well as focusing on two more "disruptive entrants" (Google and Amazon), he told the conference he was worried about the relevance of network operators.
"If I'd been doing this presentation only three years ago, you would have already had two slides on what the operators were doing and I think it's worrying that to some extent they've become a little bit irrelevant in this story today," he said.
"They are trying to find a way to re-engage and you will see all sorts of initiatives and all sorts of catchily named services like RCSE which they're going to bring to the world."
Of Google, he said: "I think Google is more focused than it has ever been ... I see a lot more discipline in the company right now and Android is amazing ... with phenomenal growth at all price points ... Vicky Pollard can get a smartphone for £60 in Phones4U.
"The reason Google is in mobile phones is not because they necessarily want to help consumers.
"It is a business to business company that sells advertising and there's nothing more personal than a mobile phone in terms of what you can find out about people. Mobile is a very valuable medium for them."
"Amazon is a dangerously disruptive company," he added, citing the launch of the low cost Kindle Fire tablet in the US and its frictionless payment system 'One click'.
Wood tempered the buzz around mobile with data on adspend from agency holding group Interpublic showing it would be dwarfed by other media for a long time into the future. Even in 2016 it would still be 33 times smaller than TV, he explained.
However, he told brands they needed to grasp the overall opportunity of mobile and had to innovate. Talking of his own experience, he praised VW's "lovely little mobile website" and Weetabix's "engaging rich video augmented reality mobile content".