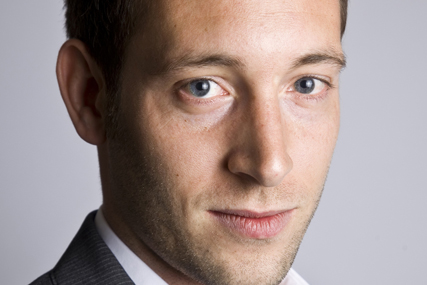 From next week, Tatay will be tasked with expanding ITN's interests in mobile, working closely with operators, manufacturers and brands to deliver content solutions and drive advertising and sponsorship revenues across the platform.

ITN Productions is ITN's central creative hub producing short and long-form content for the broadcast, online and mobile sectors.

The business creates programming for leading global brands outside of ITN's core TV news contracts covering genres such as entertainment, lifestyle, factual, news and corporate programming.

He joins from MIG owned 4th Screen Advertising where he is responsible for driving new advertising formats and managing international sales partnerships.

As well as working with ITN at 4th Screen, he heads up operator and publisher relationships with companies such as O2, 3, The Guardian, Shazam, Tesco Mobile and EBuddy.

Prior to working at 4th Screen, Tatay was at New Visions Mobile where he worked on content services and mobile marketing strategies for record labels including EMI, Virgin and Universal.

It was here he won a MEFFY Award for the Lily Allen Mobile club - one of the first loyalty based mobile fan sites.

ITN Productions has built a reputation as a pioneer in the mobile field having launched the first video news service on 3, the first streamed made-for-mobile news channel on Vodafone, and more recently releasing the first ever video news app on iPhone.
Apps are an increasingly important growth area for ITN Productions with the company recently issuing its tenth, a fashion app to sit alongside apps covering music, video gaming, sports and celebrity news.

Mark Browning, managing director of ITN Productions said he was "delighted" to welcome Tatay, adding: "As we look to exploit a wider range of our content on mobile, he is the right person to drive our strategy forward."

Tatay is Browning's first appointment since being promoted from commercial director last month.

It followed an internal restructure which led to the creation of ITN Productions to house all non-TV news programme making, including ITN On, into a single production hub.