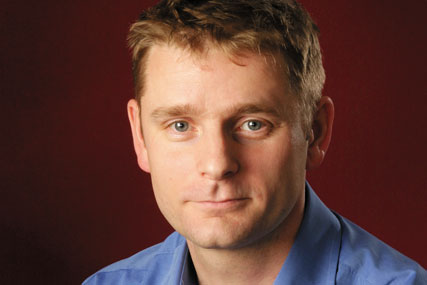 More than 90 jobs are believed to have been made redundant and a number of high profile media owners, including Google, Yahoo and Microsoft stand to swallow multi-million pound losses following the move.
Mobile phone operator Orange's digital business alone has been valued in the region of £1m per month, and it is believed the agency was acting as a principal for at least two months worth of business.
The decision follows a dramatic winding down of the business following private equity firm ECI placing it into administration on Wednesday.
As the preferred creditor, it was in ECI's interests to collect as much client money as possible before instructing Zolfo Cooper. The Government's COI spend in particular is known to have significantly increased in the last quarter.
The need to service clients' pay-per-click business also helped speed up events after the agency fell into administration (5 May).
One insider said: "It has all happened with eye-watering speed, I still can't believe it's all over.
"We were making more than 40% year-on-year growth little over two years ago and could rightly claim to be the largest independent digital operation of its kind in the country."
Yesterday, up to 23 jobs were saved when i-level's standalone social media unit, Jam, was acquired Engine - as revealed by Campaign.
Jam was the fastest growing part of i-level, responsible for creating social media campaigns for clients including Renault, Comet, Orange and Next.

The remains of the agency are believed to have been placed under Creditors Voluntary Liquidation (CVL) late yesterday, although a spokesman for Zolfo Cooper would only state: "As the administration process is ongoing, it would be inappropriate to comment at this time."
Media Week understands that i-level's largest clients have been successfully placed, at least in the interim period, with other agencies, mainly within WPP Group.
Mediaedge:cia is holding Orange, Specsavers and possibly Next, while the coveted News International business, which includes work for The Sun newspaper, is believed to have transferred to Mindshare. In addition, i-level's Late Rooms account has gone to MediaCom.
I-level's Football Association business, handled by Jam, has been included in the Engine deal.
The implosion of such a well-respected bastion, founded by Andrew Walmsley, Charlie Dobres and Craig Wilkie little over 10 years ago, is sure to be subject of much speculation in weeks to come.

The decision to place the agency into administration is believed to have been vehemently challenged by a stunned management team. Media Week has learnt i-level was on the point of sealing a deal for the entire company with an unknown buyer.

The speed with which Engine acquired Jam will likely increase speculation that Peter Scott was the mystery buyer before ECI management "flooded the board", and effectively seized control of the business, some two weeks ago.

The only positive news emanating from the spectacular collapse was that the agency's proven knowledge-base and professionalism ensured headhunters were out in force at i-level offices yesterday.

Insiders report that interest and hope was offered to many i-level employees, from senior executives to receptionists.