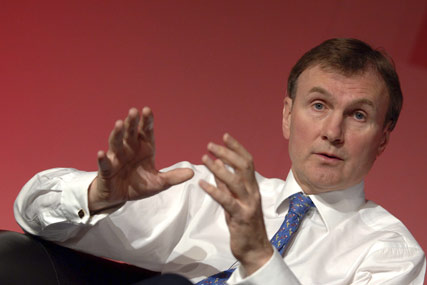 Announcing a return to profits in 2009, Norman said that creating content would remain central to ITV's future and that it is exploring a move into pay-TV.
ITV's new chief executive, Adam Crozier, will arrive on 26 April to lead a process that Norman described as "making this company less reliant on a free-to-air model".
ITV's ad revenues rose 7 per cent in the first quarter of 2010 and are likely to increase between 15 and 20% during April. However, Norman warned against over-optimism due to a "volatile" ad market and because the gains are based on comparison with large declines in early 2009.
"It seems at times that the [ad] market is like a faulty shower – either too hot or too cold," Norman added.
Despite speculation that ITV is considering a sale of its production arm, Norman said that "content is central to our future" and indicated that it wouldn't move out of content production altogether but that a restructure of its ITV Studios business is likely.
On launching pay-TV services, Norman said that ITV would not be able to charge for any of its current channels in their current form. He add­ed that ITV is "not satisfied at all with our position online" and said "much more needs to be done" to build ITV.com into a force in the market.
ITV held its audience share and increased its share of the TV ad market in 2009 despite a decline in ad revenues of 9% to £1.3bn.