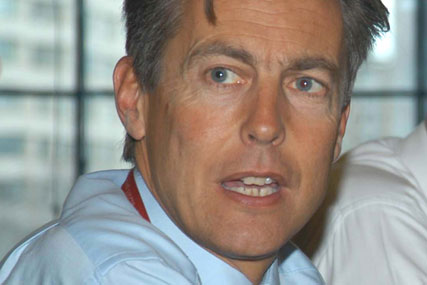 It is understood Ben Bradshaw, the culture secretary, will reverse the Government's opposition to product placement later this week at the Royal Television Society convention in Cambridge.
He will outline a timetable for a consultation into plans to allow product placement on TV based on certain rules regarding the frequency of placements, for example.
Ofcom has estimated product placement could be worth up to £35m over five years in the UK.
His announcement would mark a significant reverse by the Government. In June, Bradshaw's predecessor, Andy Burnham, outlined strident opposition to any such move.
At the time, Burnham said: "There is a risk that product placement exacerbates this decline in trust [in television] and contaminates our programmes."
Today, ITV said in a statement: "If the Government does decide to permit product placement, it will be warmly welcomed by the commercial broadcasting industry and advertisers alike.

"ITV plc has led the campaign for product placement in the UK, which could be an important new revenue stream - as it already is in Europe.

"Reforming the UK prohibition would also be a welcome acknowledgement of the pressures currently faced by an industry in transition. New sources of revenue mean better funded content, which can only be good news for viewers."
A spokesman for the Department for Culture, Media and Sport said: "In his new role as culture secretary, Ben Bradshaw has been reviewing policies across his brief, including on product placement. We will make an announcement as and when a final decision is taken."