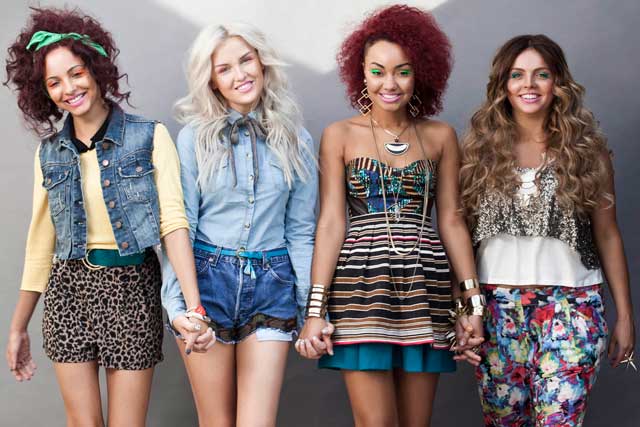 Analysts had a tough old time reaching any form of consensus about ITV's results, released last week, for the first six months of 2012. Profits were, in theory, up year on year - but, in practice, were down, thanks to the group's decision to pay off some debt.
Raw revenue growth was modest (at 3 per cent year on year) but, on the other hand, ITV was still outperforming the rest of the media market. Revenue was more than decent over the late spring period, but the bad news is that this autumn is expected to be rather tough.
ITV's revenue from its online, pay and interactive segment was £47 million during the six months to 30 June, up 24 per cent year on year. So, not quite three cheers here either - because this only represents 4.2 per cent of overall group revenues of £1.13 billion.
For many observers, this is the really important area to focus on - because digital revenue growth is the issue that will make or break ITV over the longer term. Progress on this front is, after all, central to the "transformation plan" that Adam Crozier unveiled when he became the chief executive in 2010.
And, indeed, last week, Crozier also announced the latest phase in this plan - a digital product called ITV Pay Player that will allow it to charge for online access to premium content for the first time.
So it's definitely making all the right noises; but can we be confident that it's on the right track - and moving quickly enough? Marco Bertozzi, the executive managing director of VivaKi's Nerve Center, agrees that, from a content perspective, ITV is doing some really good work in this area. He notes, for instance, the use of technology to enable viewers to interact with programmes such as The X Factor.
"This is great news from an audience perspective and will drive more online viewership," he adds. "However, I would like to see more effort to capitalise on the biggest trend in digital media (trading) right now - real-time bidding. I don't see ITV bringing any expertise in this area into the business, which is worrying and will affect its future innovation strategies. When Sky, Channel 5 and Channel 4 are all at least in discussions, with some actually very active in this area, ITV should move faster."
Richard Oliver, the managing partner, investment, at UM London, agrees that ITV's online performance has been encouraging and is driven by a solid strategy for audience growth. He also approves of the commercial team's determination to think about onand offline in a more integrated fashion.
But he, too, has reservations: "Simply increasing online audience doesn't automatically bring the commercial benefit it would in (conventional) TV - and that's something the previous leaders at ITV failed to recognise with their overly ambitious online targets. ITV has to find ways of packaging its online and offline properties together in a way that makes both commercial and strategic sense for advertisers."
Steven Ballinger, the head of broadcast at Carat, welcomes the launch of ITV Pay Player, which will help it shift the emphasis from advertising to a paid-for content model. "This is a sensible move given the uncertainty of TV advertising revenues in the UK," he argues.
At the same time, however, he acknowledges that ITV remains well-placed to compete should the online video advertising market continue to grow from its current level of between £80 million and £100 million a year. It won't be easy, though - the likes of YouTube and Microsoft sell their inventory in a more sophisticated manner.
"In a digital world, where data is becoming more and more important for trading and targeting decisions, how will ITV compete?" he ponders.
And yet, Alex Smith, a digital account director at Maxus, says, you absolutely have to give the network credit for getting the fundamentals right. He argues that ITV's digital product now merges more seamlessly with its established offline business, both from a viewing and a commercial point of view.
He concludes: "The brand has the same look across all ITV propositions so, for the viewer, it's more consistent. That's very important. It has done more to signpost different areas of the site - and, as more audience moves online to view content, it helps if people know where things are. Also, ITV is now pushing online conversations by hashtagging its programmes. That's helping to grow (the online audience). And, when it comes to sales, it's definitely more of a joined-up proposition."
MAYBE - Marco Bertozzi, executive MD, VivaKi Nerve Center
"ITV is not embracing real-time bidding or video ad-serving, both of which are crucial right now in digital. This could mean it will have to play catch-up when these disciplines become completely mainstream."
MAYBE - Richard Oliver, managing partner, investment, UM London
"It has been the ITV Studios results that have really caught the eye. They remind us that online (despite recent progress) will continue to be a small part of ITV's business for many years to come."
MAYBE - Steven Ballinger, head of broadcast, Carat
"The challenge for ITV going forward is about how it competes in this space with more traditional digital media owners such as YouTube and Microsoft. The targeting, tracking and data analysis opportunities they offer are far more advanced."
YES - Alex Smith, digital account director, Maxus
"When it comes to selling online, ITV is offering more of a joined-up proposition.
I think it is well-placed. Video-on-demand is such a fragmented market - if you want to achieve cut-through, it helps if you have decent content."
Got a view? E-mail us at campaign@haymarket.com