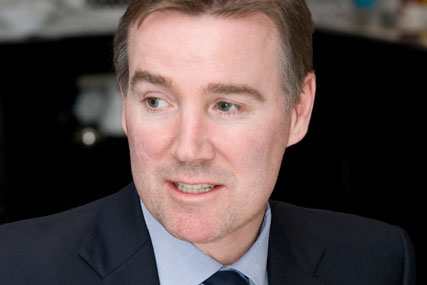 Total revenue for the year was £2,064m in 2010, up 9.8% when compared with 2009. Revenue from broadcasting and online was £1,771m, up 14.8% on the previous year.

ITV said broadcasting and online revenue and profits increased significantly reflecting the cyclical recovery in the TV advertising market and tight controls of costs resulting in strong conversion into profits.

In 2010 the ITV family, including its digital channels, outperformed the TV ad market by 1%, up 16% from 2009 levels. ITV said the rate of growth, at 15%, outstripped the 6% rise in commercial impacts due inflation in pricing.

While ITV.com users increased to 10.2 million, up from 8.7 million in 2009, revenue increased to £28m, up 8.3% year on year but still accounting for just 3.5% of total revenue and 1.6% of the total revenue from the broadcasting and online division.

ITV Studios, the production arm which chief executive Adam Crozier has earmarked to be a source of growth, took revenue of £293m in 2010, down 12.5% from the £335m generated during 2009.

ITV attributed the decline in ITV Studios revenue to falling international production revenue which it said underlines the need already identified for creative renewal.
Operating profit was £364 in 2010, up 85% when compared to the £196m generated in 2009.
Adjusted profit before tax was £327 in 2010, an increase of 194.6% or almost three times the adjusted profit £111m generated by ITV in 2009.
Adjusted profit before tax excludes the effect of exceptional items, impairment of acquired intangible assets, amortisation of intangible assets acquired through business combinations, financing cost adjustments and prior period and other tax adjustments from the statutory number.