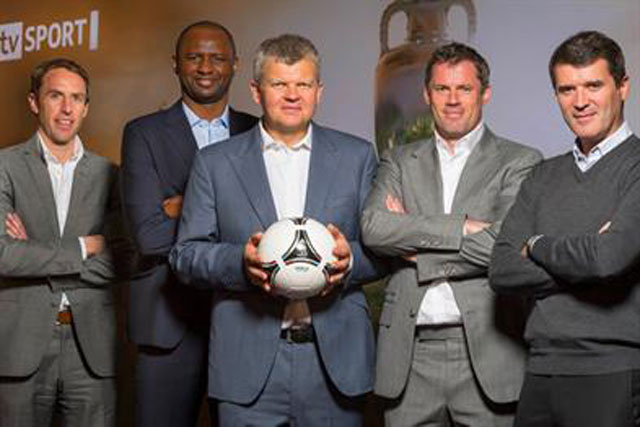 According to unofficial overnight figures, a peak audience of 18.5 million tuned in to the match's final moments at 9.30pm (a 63% share), while 16.4 million viewers were watching when Wayne Rooney scored five minutes into the second half.
When ITV1 +1 is included, the peak was 18.6 million. Both figures are ahead of the previous biggest audience so far this year, for the Jubilee concert, which had a high of 16.9 million viewers on BBC One and BBC One HD earlier this month.
The peak audience comfortably beats BBC One's 16.2 million audience during England's victory against Sweden last Friday night (15 June) and the 15.3 million people who watched the draw against France on ITV1 the previous Monday (11 June).
The average number of viewers watching ITV1 or ITV1 HD between the game kicking off at 7.45pm, and the final whistle, was 15.95 million viewers. If ITV1 +1 is included, the average watching the actual game was 16.1 million viewers.
Over ITV1's coverage from 7pm to 10pm, the channel had an average of 12.62 million viewers, a 50% share of the TV-watching audience. An additional average of 80,300 watched the coverage on ITV1 +1.
England's quarter final against Italy on Sunday night, earned by winning the group, will be shown on BBC One.
The football dominated viewing last night, but BBC One's 'Inspector George Gently' managed to get an audience of 2.25 million viewers, an 8.2% share, between 8.30pm and 10pm.
Channel 5's 'Big Brother' had an audience of 1.34 million viewers across the standard and high-definition channel, a 7.1% share of the TV-watching audience. An additional 49,900 people watched 'Big Brother' on Channel 5 +1.
Follow Maisie McCabe on Twitter @MaisieMcCabe