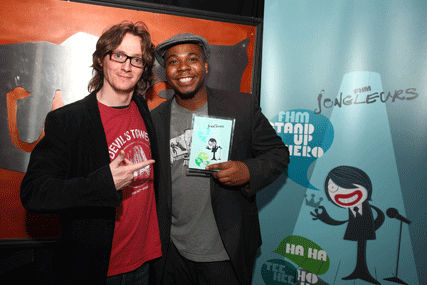 FHM has targeted comedy as central to rejuvenating flagging sales of its printed magazine.
Competing men's monthly titles, such as Loaded, also have a heavy focus on comedy to drive up sales.
The finals of FHM Stand-Up Hero, held last night (23 November) at Jongleurs in Camden, will be shown on ITV4 in January.
The tie-up involves Bauer, ITV and Steve Coogan's production company Baby Cow.
The winner of the competition, Marlon Davies from London, scooped a £5,000 cash prize and a residency at Jongleurs.
The competition will form the basis of the TV show, which will also feature more established stand-up comics.
FHM has supported the competition with coverage across its editorial pages. Bauer's radio brands, including Kiss, have also promoted the competition.
December's issue of FHM features a free comedy DVD, including the likes of Jimmy Carr and Rhod Gilbert, plus a special comedy section.