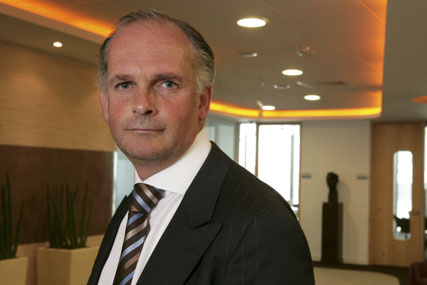 Digby, who had worked for the broadcaster for more than 20 years, and five of his senior colleagues from the sales team were told that they were no longer required by the managing director of commercial and online, Fru Hazlitt, and the chief executive, Adam Crozier.
The casualties were the trading director, Simon Lent; the commercial director, Jeremy Lawrence; the creative solutions director, Simon Orpin; the ITV Breakfast commercial director, Simon Poole; and the director of regional sales, David Croft.
In their place, Hazlitt had hired Channel 5's former sales director Kelly Williams in the new role of director of TV sales and Simon Daglish, the Fox Interactive Media UK commercial vice-president, as the director of multiplatform and partnerships.
Later that day, the changes were announced to the rest of a shocked sales team. Shocked not least because they had just completed a successful negotiation season. While the TV market in 2010 is expected to be up 14 per cent, Digby and his team are thought to have outperformed this by at least one percentage point, buoyed by the success of programmes such as The X Factor and Downton Abbey.
A source close to one of the outgoing execs commented: "It's not often you lose your job after having your best ever trading year and trading season. It seems more to do with the type of people Hazlitt wants working for her than anything else."
Hazlitt said the changes were about broadening ITV's revenue streams. "We need to ensure that we are not constrained by the cyclical nature of the ad market," she said. "What we want to do is say that we are a 'marketing platform' and to start doing affiliate deals with brands."
Buyers pointed out that ITV's business is overwhelmingly based on airtime spot sales: in the six months to 30 June, overall revenues were £987 million, according to ITV's interim results. Of that, £728 million, or 73.8 per cent, was from TV ad revenue and £12 million, or 1.2 per cent, derived from online ad revenues.
Hazlitt denied that the restructure means that ITV was turning away from spot revenue: "The bulk of our ad revenue is spot and we have very respected traders who will look after this. But this is a journey – we have to work like this as a business."
INDUSTRY RESPONSE
Chris Locke, group trading director, Starcom MediaVest Group
"First, these changes haven't harmed the ITV product; they've had a pretty good couple of years. It's still the same product, and advertisers and agencies will still want to invest in it. But has ITV started to build the business for the future? No. ITV is fundamentally a spot business. I don't see these changes as a forward step."
Andy Jones, chief executive, Universal McCann
"ITV has had a succession of different management and no-one has really looked at the sales operation comprehensively. The need to focus on content and platforms I agree with, but this is quite a bold way to get there. It obviously wanted to make a statement to the market that it's trying to change. That's a powerful way to make a statement."