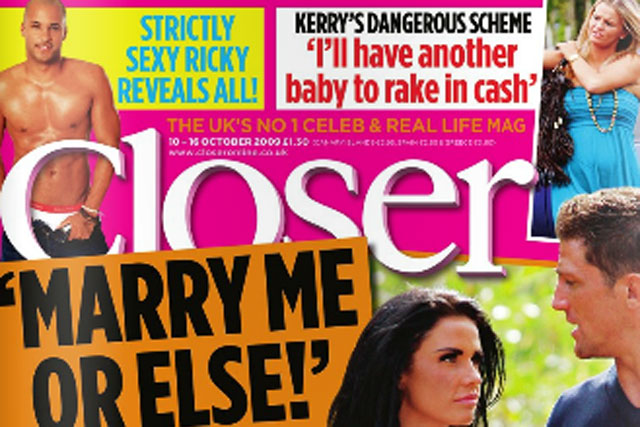 It follows six young journalists as they compete for a 12-month journalism contract.
Called 'The Exclusives', the 60-minute show will feature some of Bauer Magazines' biggest brands, following an independent, non-commercial partnership with production company Twofour.
Ordered by Angela Jain, director of digital channels and acquisitions at ITV, 'The Exclusives' aims to showcase the fast-paced and competitive world of magazine publishing and the kind of talent needed to make it.
The series is made by the Twofour team behind the hugely successful 'Educating Essex'. Dan Adamson and Andrew Mackenzie are the executive producers and the series producer is Jonathon Holmes.
The cameras will follow the trainee journalists as they hone their skills and are coached and mentored in interviewing, organising photo shoots and connecting with their readers.
Bauer Media will cover and promote the programme across their magazine, online and radio portfolios.
Abby Carvosso, managing director of Bauer's Lifestyle & Advertising division, dubbed the initiative a "breakthrough media partnership", having been co-conceived by Bauer's creative director, Julian Linley.
Linley, a former editor of Heat, told Media Week: "This is a really exciting new partnership where we get to show off the brands that we're so proud of, and at the same time, hopefully find some fantastic new journalists.
"Within the last 24 hours we've had an amazing response from ads for our casting process that have been placed in More, Heat and Closer, as well as online, and I think the indications are that this could prove to be incredibly popular."
He added: "It feels like the right idea at the right time, with so much competition and interest around people wanting to get into the media industry, coupled with a tough employment climate. The upcoming shows will have a real emphasis on the take-home stuff that not just the six candidates, but also the viewers can use and adapt for their own career hunts."
'The Exclusives' is the latest innovation from Bauer as it battles a tough print market.
The company has also produced FHM's 'Stand-Up Hero' broadcast on ITV4 for the past two years, which is a comedian talent search. However, this latest production with TwoFour is expected to be the publisher's biggest broadcast partnership to-date.
Follow Arif Durrani on Twitter: @DurraniMix