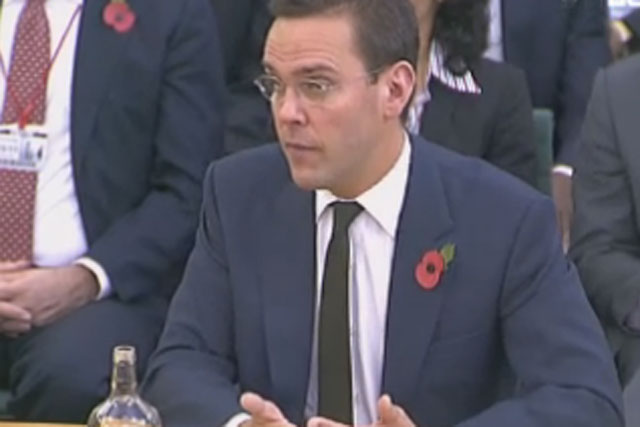 Murdoch, who stepped down from his former position as chairman of BSkyB in April this year but remains on the board as a director, received the support of 95.02% of the shareholders who cast votes at Sky's annual general meeting today.
The vote results today suggest that shareholders are putting Murdoch's role in the News of the World phone hacking scandal in the past. Last year, four months after News Corp pulled out of its bid for Sky, Murdoch received the support of just 75.4% of shareholders.
It is understood that two shareholders publicly expressed concern about Murdoch's role in the meeting this morning.
News Corp owns 39.1% of Sky and if the proportion of votes cast by News Corp is excluded, Murdoch received the support of 90.5% of independent shareholders today, up from 57.7% last year.
Jeremy Darroch, chief executive of Sky, received the overwhelming support of Sky shareholders with 99.74% of the votes cast in favour of his re-election. Just 0.26% of shareholders voted against Darroch's re-election.
Tom Mockridge, who is chief executive of News Corp's UK publishing arm News International, received the support of 95.92% of shareholders who cast votes.
Nicolas Ferguson, the senior independent non-executive director who replaced Murdoch as chairman in March, was also re-elected without drama: he received the support of 99.54% of votes cast today.
The report on directors' remuneration, which included £7.3m in cash and shares for Darroch, was supported by 88.63% of votes cast. Of the shareholders who voted, 11.37% voted against the report.
Follow @MaisieMcCabe