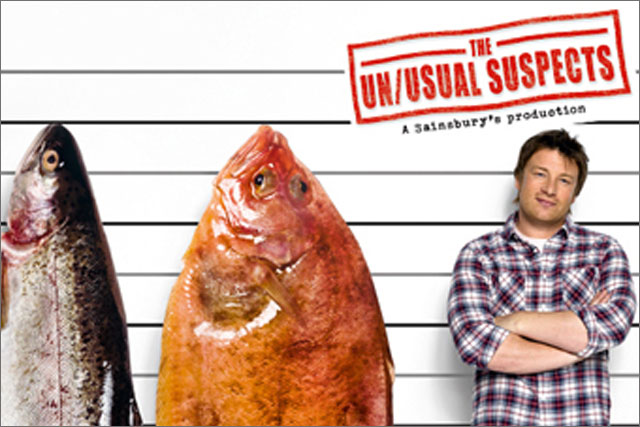 The campaign, which rolls out on Friday (17 June), hope to entice shoppers away from cod, haddock, tuna, salmon and prawns and persuade them to try less popular fish varieties, including coley, pouting and megrim, for free at its 387 stores.
The supermarket chain has taken its lead from Channel 4 show 'The Great British Fish Fight,' in a bid to help alleviate pressure on declining stocks and reduce fishing waste.
Sainsbury's will offer recipe tip cards at its fish counters, supported by online "how to" cookery demos. More information about the campaign is available on its website and the supermarket will answer consumers' questions about sustainable fishing on its Facebook page.
A 'Switch to Save' van will also visit stores across England and Scotland, handing out samples of alternative fish. The tour starts in London's Broadgate Circle on Friday.
Sainsbury's claims the campaign is a retailer first and a bold move by a supermarket which reports 80% of its fish sales comprise of the "big five" varieties.

Justin King, chief executive of Sainsbury's, said: "Sainsbury's 'Switch the Fish' campaign really marks a step change in our support of alternative species of fish.
"It's not about eliminating the 'big five', but helping our customers to widen their repertoire. We hope that by leading by example, we can help change UK fish eating habits to restore declining fish stocks."
The initiative follows on from London department store Selfridges's recent 'Project Ocean' campaign, which also aimed to draw attention to depleting fish stocks with in-store activity and an online campaign.